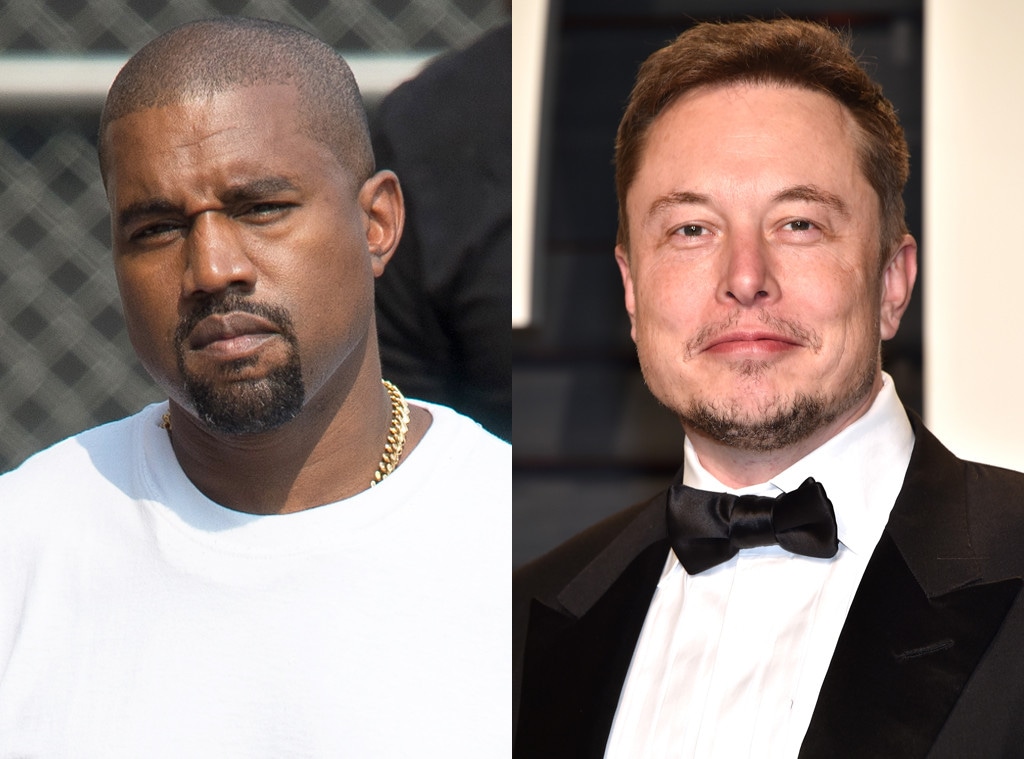 Getty Images
O Kanye, my Kanye?
On Tuesday, Kanye West paid a surprise visit to Detroit's College of Creative Studies, an art school in Detroit, and visited an automotive design class. The rapper proceeded to jump on a desk and passionately talk about innovation and defend Tesla CEO and SpaceX founder Elon Musk. A video of his rant, which was posted on Twitter, went viral.
"Elon Musk, I don't give a f–k who's over at his house, leave that man the f–k alone," the 41-year-old rapper told students.
Kanye's appearance comes days after the outspoken rapper made headlines over his controversial pro-President Donald Trump speech onstage at Saturday Night Live.
Kanye's rant also comes two months after rapper Azalea Banks slammed Musk online following what she said was a weekend visit to his Los Angeles mansion.
She claimed on Instagram Stories that his musician girlfriend Grimes (aka Claire Boucher) invited her to work on music there but that she allegedly spent the time waiting around while "Grimes coddled her boyfriend for being too stupid to know not to go on Twitter while on acid," referencing a tweet he sent that read, "Am considering taking Tesla private at $420. Funding secured." Banks later apologized to Musk.
His tweet drew scrutiny from the U.S. Securities and Exchange Commission. He later clarified in a blog post that his company would remain public. But last week, the regulator accused him of securities fraud and sought to remove him from his leadership role at Tesla, saying his post was "false and misleading." Days ago, they reached a settlement, under which he and his company will each pay the SEC $20 million, while he will step down as chairman of Tesla but remain its CEO.
Watch:
Kanye West Gets Booed During Pro-Trump Speech on "SNL"
Musk is also a fan of Kanye, a Tesla owner. In 2015, the Tesla CEO wrote a flattering profile of the rapper for Time for its annual 100 most influential people list. In 2018, when asked during a Q&A session at South by Southwest who inspires him, he replied, "Well, Kanye West, obviously."