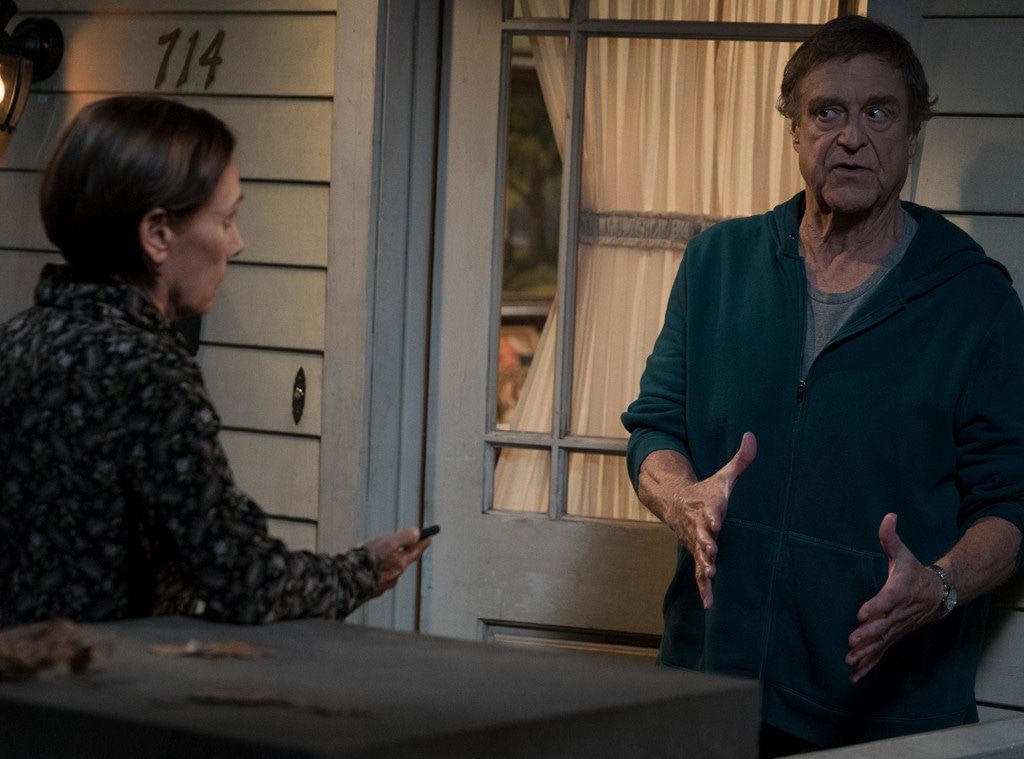 ABC
One of the most famous families in television history is coming back to TV—again. The Conners, starring the actors of Roseanne, just not Roseanne Barr, makes its hyped debut on Tuesday, Oct. 16 at 8 p.m. on ABC and E! News has your exclusive first look at the TV family's new portraits, seen below.
John Goodman, Laurie Metcalf, Sara Gilbert, Lecy Goranson and Michael Fishman, actors from the original run of Roseanne and the canceled revival, all return as their iconic characters. The new series will follow the TV family dealing with life after a "sudden turn of events."
According to Barr, the series will kill off Conner family matriarch Roseanne Conner by way of drug overdose. The character hid her opioid addiction in the Roseanne revival. The series ended with Roseanne Conner having knee surgery. ABC canceled the comedy, which was a ratings hit, following Barr's racist tweet about Barack Obama adviser Valerie Jarrett. While tragedy is poised to strike the family, they're all smiles in the photos below. Also back for The Conners is the new generation, played by Emma Kenney, Ames McNamara and Jayden Rey. Maya Lynne Robinson has also joined the cast as DJ's wife, Geena.
As part of a deal for the spinoff, Barr will have no creative or financial ties to The Conners.
"I regret the circumstances that have caused me to be removed from Roseanne," Barr said in a statement when the series was announced. "I agreed to the settlement in order that 200 jobs of beloved cast and crew could be saved, and I wish the best for everyone involved."
"We have received a tremendous amount of support from fans of our show, and it's clear that these characters not only have a place in our hearts, but in the hearts and homes of our audience," Metcalf, Goodman, Gilbert, Goranson and Fishman said in a joint statement when ABC announced the series. "We all came back last season because we wanted to tell stories about the challenges facing a working-class family today. We are so happy to have the opportunity to return with the cast and crew to continue to share those stories through love and laughter."
The Conners debuts Tuesday, Oct. 16 at 8 p.m. on ABC.