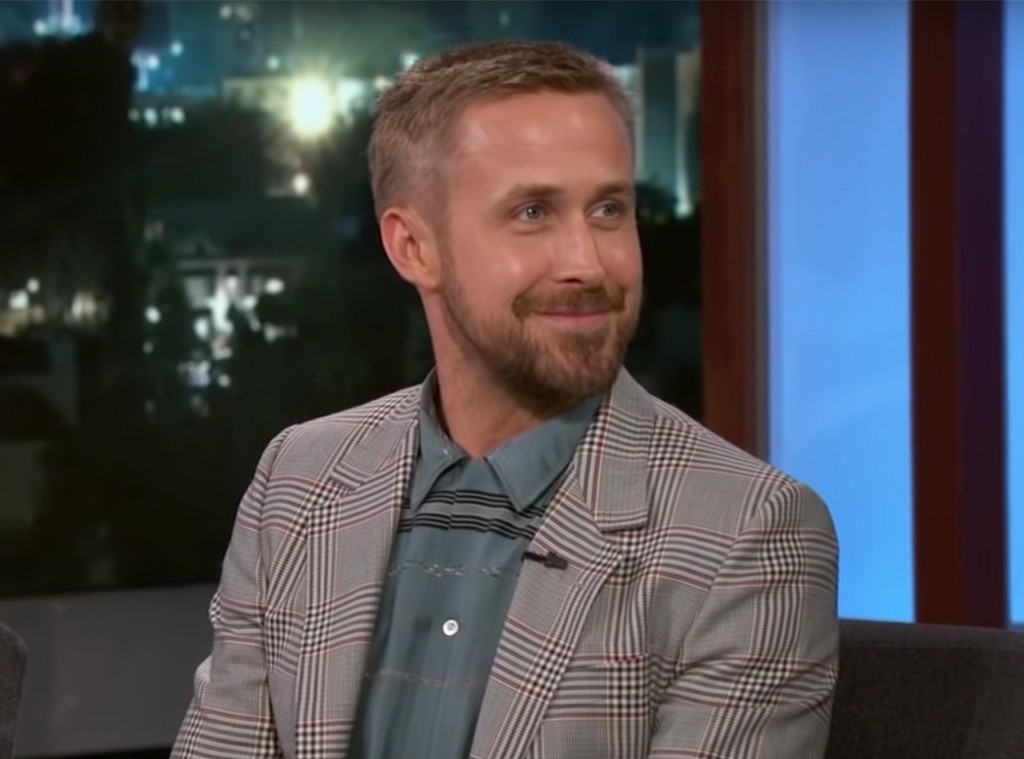 YouTube
Ryan Gosling got a lot of attention at his mother's wedding—but not for the reason you'd think.
The 37-year-old actor told the hilarious story on Wednesday's episode of Jimmy Kimmel Live!.
Because the groom is from Rome, the couple decided to tie the knot in Italy. Gosling had the opportunity to meet many of his new stepfather's family members and had several women approach him on the big day. However, they seemed more focused on the event's menu than his celebrity status.
"There was a lot of, during the service, like these wonderful older Italian women just whispering to me about food," Gosling told host Jimmy Kimmel. "So, at one point, this woman said, 'There's a tortellini in the freezer!'"
In fact, this woman was one of several "food spies" in attendance.
"Then later on, almost towards the vows, another woman said, 'There's a smoked mozzarella in the fridge,'" he recalled. "And then another woman went, 'It's from Naples.'" 
However, Gosling seemed to appreciate these insider tips. The Notebook star said the mozzarella tasted "like an angel crying on your tongue." 
If Gosling's mother ever needs any relationship advice, she could certainly turn to her son. The La La Land lead has been with Eva Mendes for years and they share two children together: Esmeralda and Amada. In fact, Gosling told the late-night host his daughters came to visit him on the set of his new movie First Man, which tells the story of Neil Armstrong and his legendary mission to the moon.
"They came on this day where I was shooting a launch scene, so I was in the space suit and pretending to launch," Gosling explained. "I think they think I'm an astronaut now. My oldest said the other day, she pointed to the moon and she was like, 'That's where you work, right?'"
Watch the videos to see his interview.