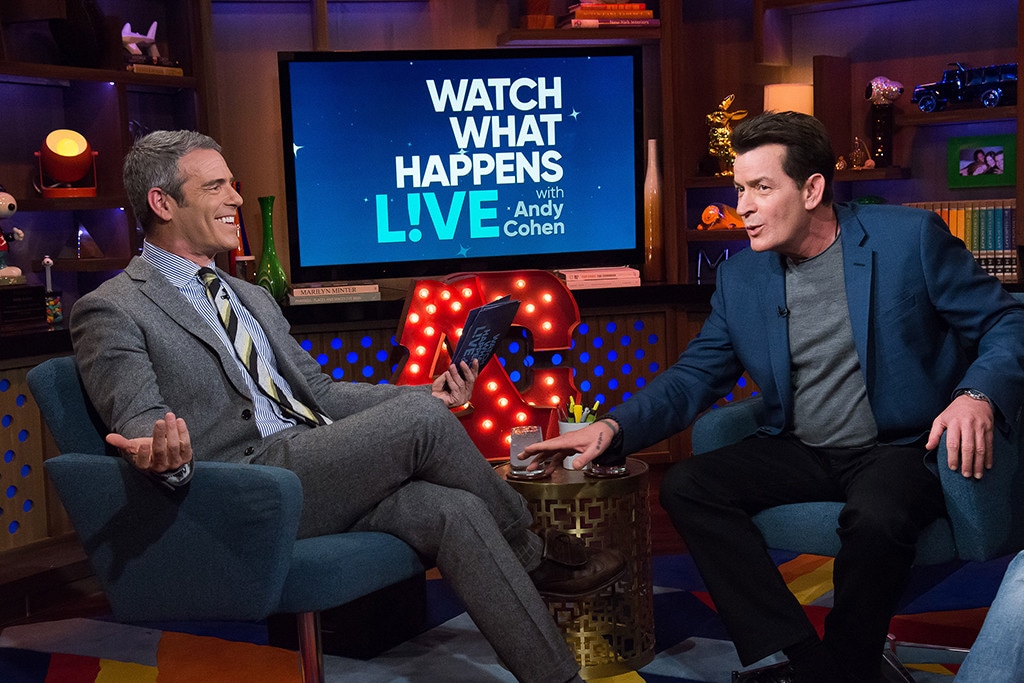 Charles Sykes/Bravo/NBCU Photo Bank via Getty Images
What would Watch What Happens Live With Andy Cohen be without drama, drama, drama?
The best part about the talk show, despite host Andy Cohen's  colorful commentary and sass, is definitely the drama that comes with each and every guest. Whether it's members of Bravo's reality shows, or supermodels, everyone who sits next to Cohen seems to be ready to dish on Hollywood dirt and we live for it.
Over the years, the show has had some juicy feuds brought up and it's one of the reasons we're not surprised that fans voted for Watch What Happens Live to be one of the five finalists for Nighttime Talk Show of 2018 at this year's People's Choice Awards.
When stars are willing to spill the tea, fans are ready to listen! The best (and shadiest) stars however are the reason we all continue to tune in year after year.
With stars like Naomi Campbell and Charlie Sheen ready to air their dirty laundry, or at least stir the pot with their comments, this talk show is too good not to vote for.
Relive the most iconic and shady guests to talk with Cohen over the years below, and make sure to vote for Watch What Happens Live for Nighttime Talk Show of 2018 if you can't get enough of the gossip!
Voting ends on Friday, Oct. 19, so you don't want to miss out.
(Bravo and E! are both a part of the NBCUniversal family).