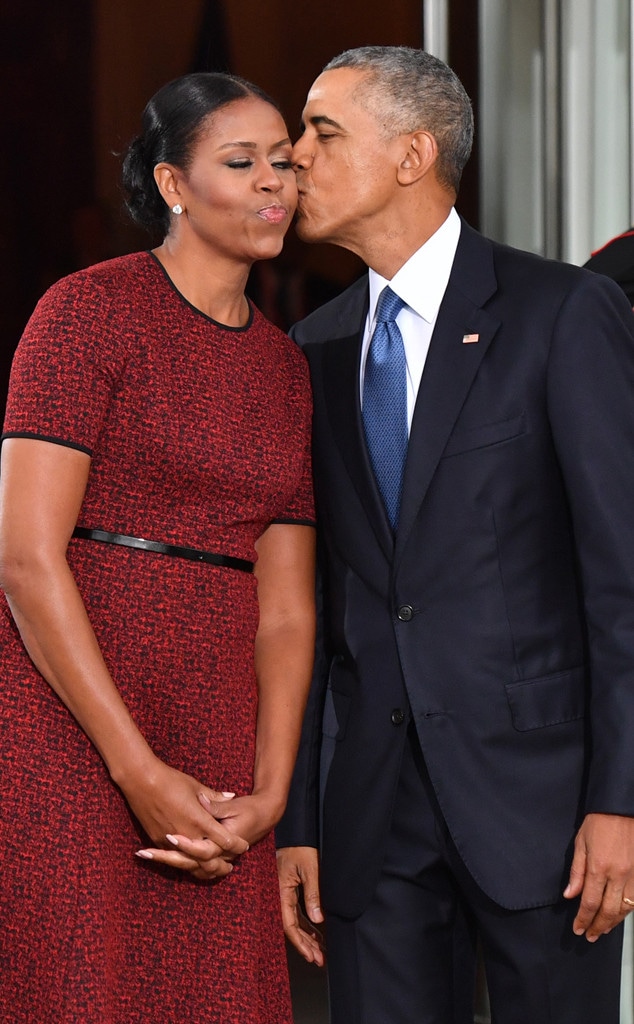 Kevin Dietsch/CNP via ZUMA Wire
They may no longer be president and first lady, but Barack Obama and Michelle Obama will always be first in each other's heart. 
Their love for each other was on sweet display on Wednesday as they rang in their 26th wedding anniversary with social media messages to each other that immediately melted the Internet. 
"Happy Anniversary, @MichelleObama," Barack began in a tweet. "For 26 years, you've been an extraordinary partner, someone who can always make me laugh, and my favorite person to see the world with."
Sticking with the travel theme, the 44th president of the United States included a snap of his partner looking out an airplane window at the clouds and mountain peak nearby. 
Of course, Michelle had her own precious words for her husband. "Thank you @barackobama for 26+ years of love, trust, and respect - for being a man who always lifts up and honors me and our wonderful girls," she wrote, referencing 20-year-old Malia Obama and 17-year-old Sasha Obama. "Each day I'm with you, I'm reminded of what a treasure you truly are to us all."
This marks their second wedding anniversary since leaving 1600 Pennsylvania Avenue in January 2017. Prior to the end of his presidential term, Barack and Michelle spent eight years in the White House together. 
The historical pair first met at a Chicago law firm in 1989. At the time, Barack was a summer associate and Michelle was an associate assigned to be his mentor. Two years later, the former POTUS popped the question and in 1992, they said "I do."
However, as Michelle revealed to the public in May, that fateful day did not get off to the healthiest of starts. 
"You can't tell it from this photo, but Barack woke up on our wedding day in October, 1992 with a nasty head cold," she captioned a photo from their wedding on Instagram. "Somehow, by the time I met him at the altar, it had miraculously disappeared and we ended up dancing almost all night. Twenty five years later, we're still having fun, while also doing the hard work to build our partnership and support each other as individuals."
As she perfectly summed up, "I can't imagine going on this wild ride with anybody else."