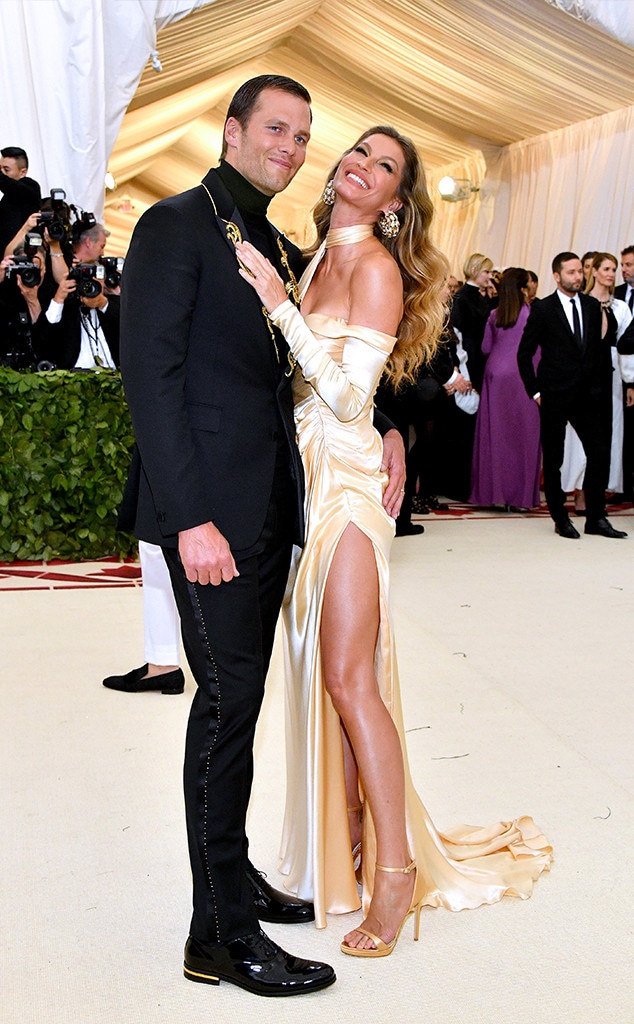 Dia Dipasupil/WireImage
Tom Brady has Gisele Bündchen's back "always and forever."
The 41-year-old Patriots star took to Instagram on Wednesday to share his reaction to his wife's new memoir, Lessons: My Path to a Meaningful Life. "Congratulations on the launch of your new book!" Brady wrote alongside a photo of Bundchen. "I am so happy and excited for others to read such an inspirational story. You have overcome so much adversity and you take every challenge head on."
"Thank you for being such an incredible example of what is possible in this world," he continued. "Your humility, empathy and love for life is evident now more then ever. I am lucky to have you as my wife, and our kids are lucky to have you as their mother and protector!"
"I know how much of a leap it can be to share your life with others, but I am so proud of you for all that you have achieved and what you will accomplish in the future!" Brady concluded his message. "I have your back always and forever! Te amo muito!"
Lessons has been making headlines this week for its "Know Thyself" chapter, in which Bundchen recalls meeting Brady on a blind date in Dec. 2006 and later learning that his ex-girlfriend, Bridget Moynahan, was pregnant with his child.
"The very next day the news was everywhere, and I felt my world had been turned upside down," she writes. "Needless to say, that wasn't an easy time. But it was a time that brought about so much growth."
Watch:
Gisele Bundchen's Reaction to Tom Brady's Ex Having His Baby
Jack Moynahan, who Bundchen calls her "bonus child," was born in Aug. 2007 "making my heart expand in ways I didn't know was possible." The supermodel goes on to write that Jack "has been a huge gift and blessing," adding, "In fact, I credit Jack with accelerating Tom's and my growing up in so many ways. The two of us agreed that Jack should have siblings closer to his own age, and not 10 years younger. With Jack in our lives, our priorities definitely started to shift. I wanted to be there for Jack and Tom, and do whatever I could to create stability in their lives, and help them to have a close relationship."
Bundchen and Brady went on to tie the knot in Feb. 2009 and have two children together, Benjamin Brady, 8, and Vivian Brady, 5.
Lessons: My Path to a Meaningful Life is available now.