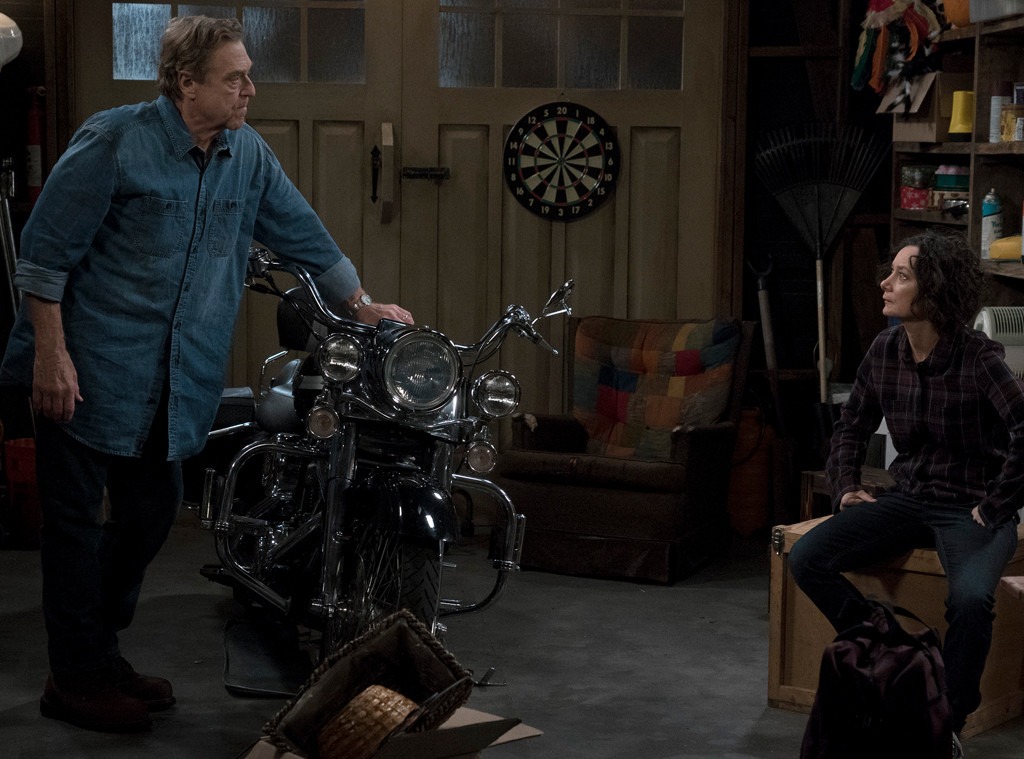 ABC
Dan, Jackie, Darlene, Becky, DJ—the characters at the center of The Conners, the spinoff of Roseanne, are moving on.
ABC quickly canceled Roseanne following Roseanne Barr's racist tweet, but struck a deal for a spinoff on one condition: Barr would have no financial or creative ties to the series set to star John Goodman, Laurie Metcalf, Sara Gilbert, Lecy Goranson and Michael Fishman. Rumors swirled about how The Conners would write Roseanne Conner out, but Barr went on record saying they will kill her iconic character off by way of drug overdose. In the premiere photos, seen in the gallery below, the famous TV family does sure seem to be grieving.
"Any sadness that we feel over what we've lost we're hopefully channeling in an honest way into the show," Gilbert recently told People. "And our show has always been able to deal with heavy topics, particularly for a sitcom. It's been kind of built into the mix."
When the spinoff was announced, Barr said she agreed to the spinoff deal to save jobs.
"I regret the circumstances that have caused me to be removed from Roseanne," Barr said said in a statement. "I agreed to the settlement in order that 200 jobs of beloved cast and crew could be saved, and I wish the best for everyone involved."
Metcalf, Goodman, Gilbert, Goranson and Fishman echoed sentiments in their own joint statement when the series was announced.
"We have received a tremendous amount of support from fans of our show, and it's clear that these characters not only have a place in our hearts, but in the hearts and homes of our audience," the actors said. "We all came back last season because we wanted to tell stories about the challenges facing a working-class family today. We are so happy to have the opportunity to return with the cast and crew to continue to share those stories through love and laughter."
The Conners premieres Tuesday, Oct. 16 at 8 p.m. on ABC.