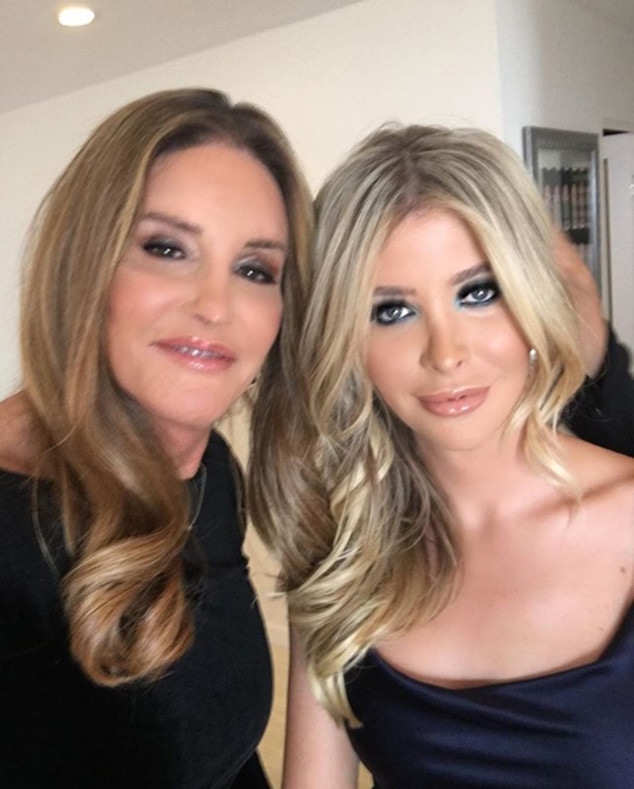 Instagram
Sophia Hutchins refuses to label her relationship with Caitlyn Jenner as "romantic."
The 22-year-old works as the executive director of the 68-year-old Olympian's Caitlyn Jenner Foundation, a transgender rights organization. Late last year, the two transgender women sparked romance rumors, which continue to this day as they are frequently seen together in public.
"I wouldn't describe it as a romantic relationship," Hutchins said about her and Jenner on The Hidden Truth With Jim Breslo in a video interview released on Wednesday. "I would describe our relationship as we're partners, we're business partners, I'm the executive director of her foundation."
She said the two share "so much in common."
"We see the world so similarly and we both are such a good match for each because we challenge each other," she continued. "She challenges me in so many ways, has allowed me to grow in so many ways and I hope I challenge her to grow and I think because we share so many of the same passions and views, it's just a great match, a great partnership."
There was a bit of a status update; Hutchins revealed she and Jenner now live together.
"I don't think we need to talk about, 'Is it romantic or not?'" she added. "We're partners in everything we do, we're inseparable, we're business partners, we live together, we share a dog, we share family, we share a life together."
"I would not say we're dating. I would back up, I would say we are partners," she said. "I would not use the word 'girlfriend,' I would not use the word 'dating.' We're partners."
Jenner declined to comment on the status of their relationship during an interview with Variety earlier this year.
"We are not going to get into that," she said at the time. "But we are very close. We do a lot of things together. We're kind of inseparable. We're the best of friends."
According to Hutchinson, the two met three or four years ago via their makeup artist and hairstylist. She also said they don't see age as a factor in their relationship.
"I see we are two souls that are a fantastic match for one another and I feel that we're so blessed to have found each other and to be so supportive of one another in everything that we do and I feel beyond blessed that we've been able to keep it going for the time we've been able to keep it going," she said. "I don't think of the age difference as anything."
"Caitlyn has more energy than me most days! Caitlyn's out playing 18 holes of golf and I'm like, 'Oh my God, I'm exhausted! I just want to go chill, you know?'" she added. "The age gap is there but we don't feel that it's there...for us it's not even a factor."
She also complimented the Kardashian and Jenner family, calling the women "smart businesswomen" whom she admires. In addition, Hutchins said the family has been extremely nice and welcoming towards her.
"We just had lunch with Kylie [Jenner] and little Stormi [Webster] yesterday," she said.