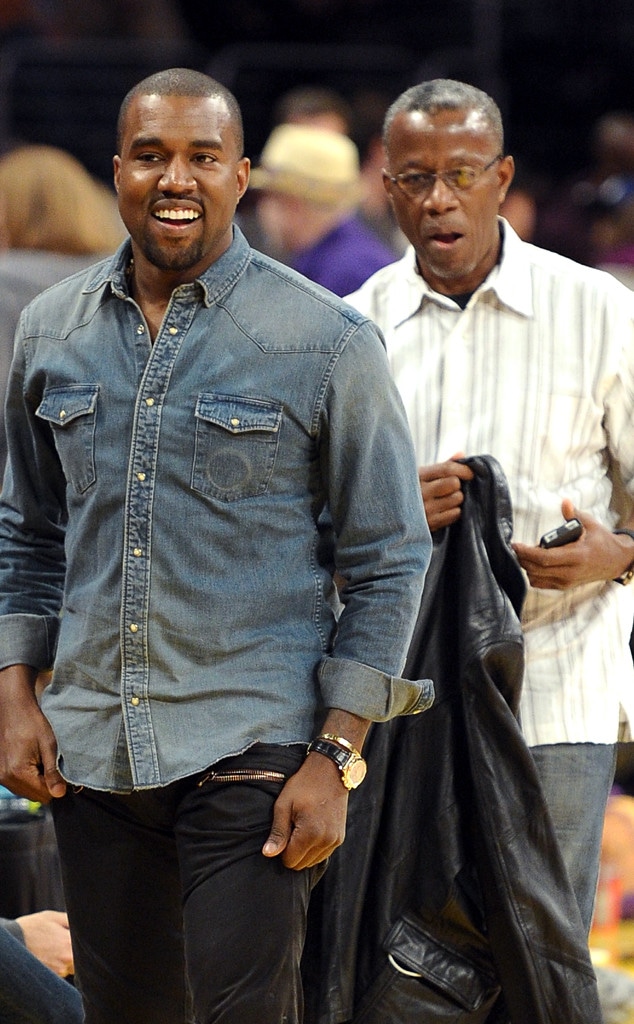 Noel Vasquez/Getty Images
Kanye West is celebrating his father beating prostate cancer by eating bugs.
Yep, that's right. He and his dad, Ray West, decided to eat the little critters to commemorate the end of his father's battle with the illness. He shared the moment on Instagram on Tuesday, where he wrote, "No more fear."
It appears the star is spending time with his family after a long and controversial weekend spent zipping across the country. West started off his weekend in New York City, where he sparked controversy with a pro-Trump speech on the stage of Saturday Night Live. People in the crowd booed him as he made his remarks, but he continued nonetheless.
Of course, Donald Trump applauded the rapper's statements the next morning in a tweet. The president said, "Word is that Kanye West, who put on a MAGA hat after the show (despite being told 'no'), was great. He's leading the charge!"
Ye, as he now prefers to be called, then zipped back to the west coast to explain his statements to TMZ's Harvey Levin. 
Kanye West/Instagram; NBC
During the interview, Kanye discussed all of his most recent and most controversial moments. From wearing a "Make America Great Again" hat, to saying the 13th amendment should be abolished, he explained it all and more. 
He also revealed, "The Ye is fully out and off medication. I am fully being myself."
As for his highly-anticipated Yahndi album, West plans on releasing it on Black Friday of this year so he can finish recording it in Africa. 
Only time will tell what his next antic will be. 
Watch:
Kanye West Gets Booed During Pro-Trump Speech on "SNL"