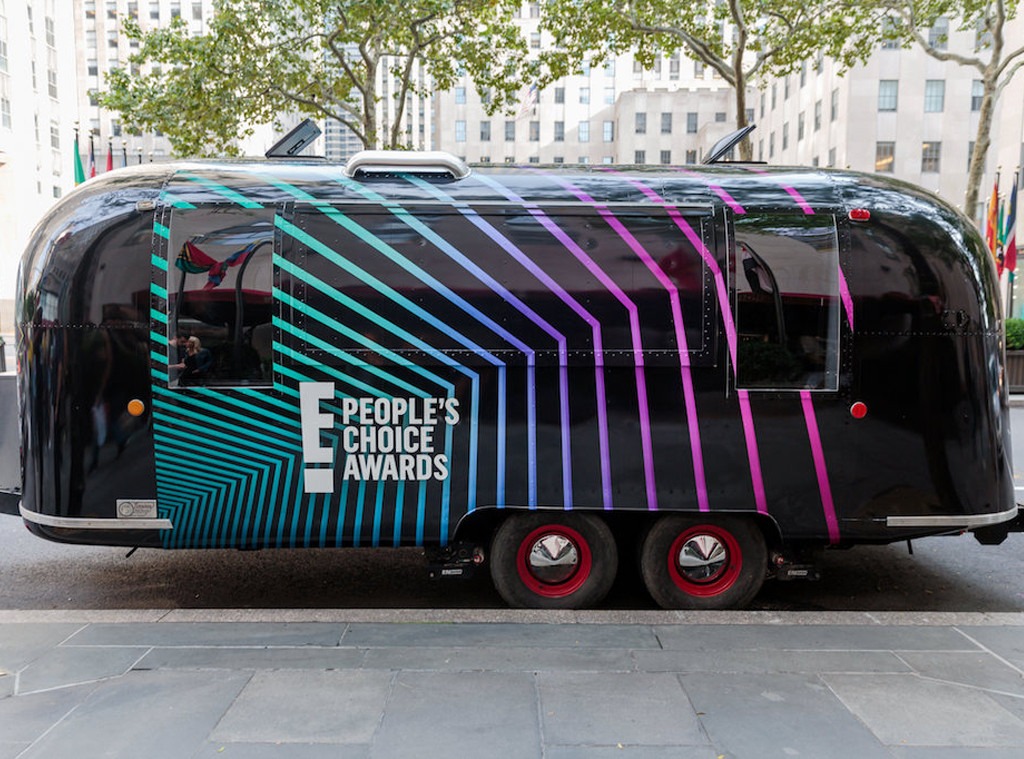 E! News
Foodies prepare yourself, because the People's Choice Awards food truck is coming to a city near you!
Ahead of the 2018 E! People's Choice Awards, E! is sending their food truck, designed especially for the PCAs, to New York City, Austin and Los Angeles and it looks delicious. 
On Tuesday, the network announced that in honor of their inaugural broadcast of the award show, which airs on Sunday, Nov. 11 on E!, there will be tasty treats for anyone who casts their votes at the interactive food truck this October.
For all you pop-culture hungry people out there this is really a dream come true. The food truck will allow fans to walk up and cast their vote for a specific category—which changes at each location—and then as result you will get a free, custom treat based on your pick.
Plus, you can vote on other categories thanks to the handy iPads the team will have with them on site!
Sounds pretty cool right?
Seriously, what are you waiting for? Sugary goodness and pop culture fun are waiting for you...if you live in New York, Austin or Los Angeles.
Beginning on yesterday, the PCAs Food Truck gave away treats like donuts with custom M&Ms to anyone who made their choice for the special category ahead of this year's PCAs and the desserts look so good. 
Make sure if you do stop by this epic foodie experience you posts your photos of the outing using the hashtag #PCAs.
You should then go online and vote for all of the remaining PCAs categories because the final round of voting closes on Friday, Oct. 19.
For more information on where to catch the truck and earn your free treat keep reading.
New York City, New York:
Thursday, Oct. 4 through Sunday, Oct. 7
Thursday-Saturday: 10:00 a.m. to 7:00 p.m. and Sunday from 10:00 a.m. to 5:00 p.m.
Javits Center Main Entrance: 655 W 34th St, New York, NY 10001
Austin, Texas: 
Friday, Oct. 12 and Saturday, Oct. 13 from 12:00 p.m. to 6:00 p.m.
Republic Square Park: 422 Guadalupe Street, Austin, TX, 78701
Los Angeles, California:
Thursday, Oct. 18 and Friday, Oct. 19
Thursday from 11:00 a.m. to 5:00 p.m. and Friday in the afternoon and evening time.
Thursday: Hollywood Blvd between Highland and Orange Dr. 
Friday: Universal CityWalk at 100 Universal City Plaza, Universal City, CA 91608
*All times are local.
(E! and NBC are both part of the NBCUniversal family).