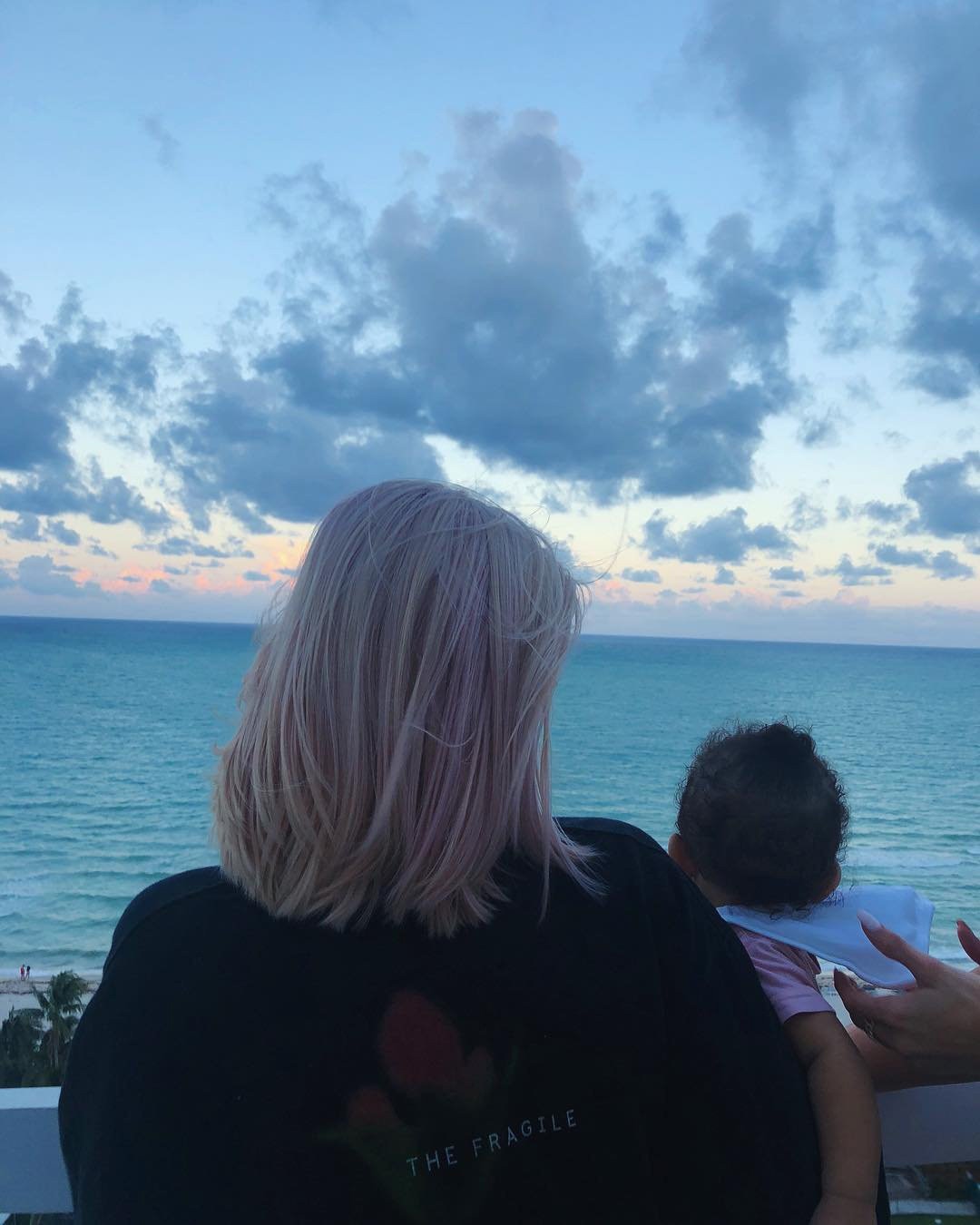 Instagram
Kylie Jenner and her baby girl are taking Miami by storm. 
The reality star and Stormi Webster jetted off to Miami, Florida for a weekend of fun and snuggles with their good friend, Jordyn Woods. 
A source tells E! News, "Kylie and Jordyn wanted a quick girls getaway to Miami to continue to celebrate Jordyn's birthday. They partied at LIV because Kylie wanted to make sure Jordyn got the full '21st birthday' experience, but spent the rest of the time in Miami relaxing."
While at LIV, the makeup mogul turned heads in a red PVC leather ensemble and a short blonde bob and "let loose," says the insider. With her best friend, Jordyn, by her side she was "having a great time drinking and dancing." 
Stormi, of course, sat this one out, but caught up with the girls the next day, when they lounged seaside on Dave Grutman's boat. 
Even though the trip was for celebrating Jordyn's 21st birthday, the source says, "Kylie wanted to bring Stormi along because she doesn't like to be without her for more than a day."
They add, "She is very protective."
Jordyn, however, doesn't seem to mind since she is "basically Stormi's second mom and it's very normal for the three of them to go on trips or to be inseparable."
"It's a very easy dynamic for them, and Kylie thinks is helpful to have Jordyn around when Travis is working," the insider explains. 
Even without Stormi's dad, Travis Scott, and Jordyn by her side, Kylie is more than capable of watching Stormi on her own since she is "very hands-on and usually only has help at nighttime if she needs it."
It seems like Stormi has everyone wrapped around her finger!