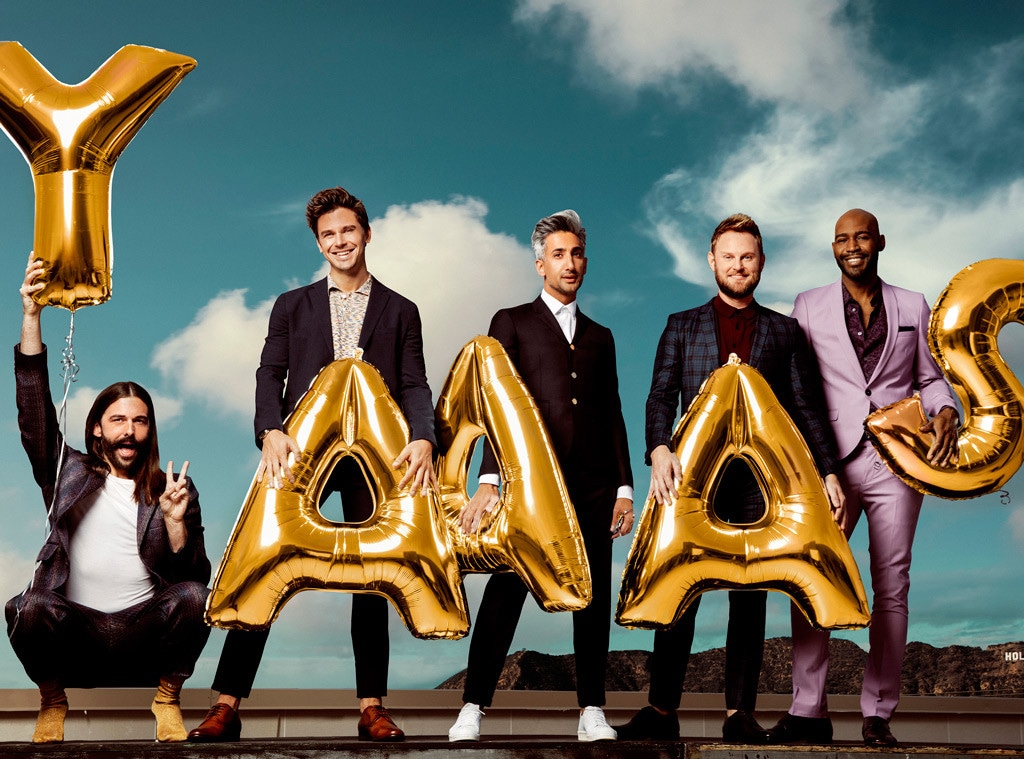 Netflix
Fall TV has officially begun, which means there are new shows to sink your teeth into, or more TV revivals to transport you back to the past. Either way, we love television and we don't care who knows it!
While we are all for new TV shows and episodes—we're looking at you season three of This Is Us—TV revivals have become the new guilty pleasure for viewers and we're not mad about it.
In fact, at the upcoming 2018 E! People's Choice Awards show there are 13 new categories for fans to vote on and one of them is Revival Show of 2018.
Seriously, there are so many revivals out there like Will & Grace and the new Murphy Brown, but there are five top revivals that have voters really talking and we can't wait to see which one of them takes home the trophy.
So, who made it to this finalist round at the PCAs? Dynasty, Queer Eye, Jersey Shore: Family Vacation, One Day at a Time and American Idol!
In honor of these five shows making to the final round for Revival Show of 2018, we're taking a little trip back in time to see what the cast looked like on the original series compared to the most-recent cast.
You know want to compare each of these with us, so keep reading to see the then vs. now pics for these amazing shows. The costumes alone will make you laugh out loud as you read.
Once you step back into 2018, make sure to cast your vote for the revival show you want to win this November!
The last day to vote for the 2018 PCAs is on Friday, Oct. 19, so don't miss the boat.