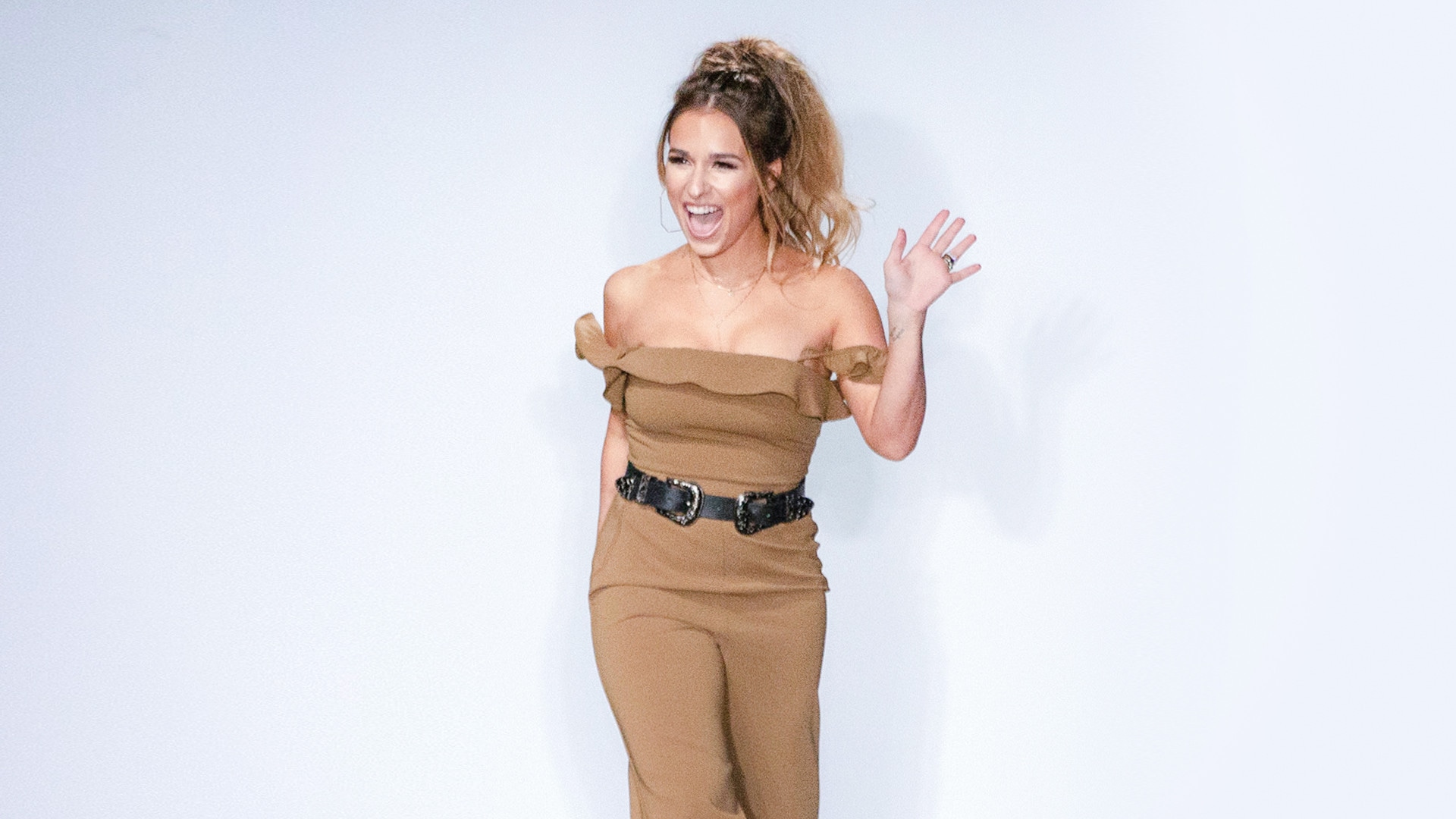 Majid Aliyev/Sipa U?SA)(Sipa via AP Images
Jessie James Decker is getting personal in her new book, Just Jessie: My Guide to Love, Life, Family, and Food.
The 30-year-old "Flip My Hair" singer's new lifestyle book details her most personal moments, from Jessie's school days where she was booed at homecoming, to relationships and meeting her husband Eric Decker. "The reason I decided to write this book is because my amazing fans frequently ask me how I do it all," Jessie writes in the introduction. "In telling my story, where I'm from and who I am now, I want women everywhere to know: you can do anything you put your mind to, from landing your dream man to losing the baby weight."
"We are in this together, and that is why I wrote this book," Jessie tells her readers.
Let's take a look at five bombshell stories from Just Jessie below!
1. She Found the "Wrong" Boyfriend: After arriving in Nashville, Jessie still felt insecure from her high school days where she was consistently bullied. "Isolated and insecure, I was the perfect target for the wrong boyfriend," Jessie writes about Angelo, a previous boyfriend whose name she changed for the book. "He was one of the many music producers I was introduced to when I first arrived in Nashville."
Writing about the "bad relationship," Jessie says that he was "trying to keep me down," but at the time she was "so mixed up and lost I would have done practically anything he told me to."
2. She Was "Kicked Off" the Jonas Brother Tour: Amid her bad relationship with Angelo, Jessie's career was taking off, but she "didn't like the direction" her label was taking her in. "For my debut album, they positioned me as a pop music vixen, a guy's girl, someone who did not appeal to women," Jessie writes. "My career was 'taking off.' So much so that I landed the spot opening for the Jonas Brothers, who were huge at the time. And yet ultimately I found myself underneath the stage in a New Jersey arena, crying by myself right before I was about to perform. I was supposed to be having the time of my life, but the reality couldn't have been further from that."
Jessie goes on to share that she ultimately "got kicked off" the Jonas Brothers tour because "the concertgoers were mostly girls and, well, girls hated me."
Broadimage/REX/Shutterstock
3. After Breaking Up With Angelo, She Dated "Many, Many" Guys: "After I broke up with Angelo, I dated many, many guys. Like snowflakes, no two were alike," Jessie writes. "There was the bartender, who was really easygoing and sweet. It was a nice change of pace from my previous experience, where nothing I did seemed right." Jessie shares that she dated him for nine months before deciding to move on.
"This time I went out with a former professional football player who was very financially solvent," she writes. "Football Man, however, turned out to be even more short-lived than Bartender Boy."
Jessie later adds that she went out with more guys after that in search of her "perfect mate," including "one of the biggest baseball players of our generation," who she found to be "too vanilla—kind and sweet, but not enough for me."
4. Her Romance With Eric Almost Didn't Happen: Jessie received a text from a friend who was having dinner with Eric and wanted to set them up, but at the time, Jessie decided she was "swearing off men." Luckily, her friend refused to give up on playing matchmaker and showed Eric pictures of Jessie. "He asked my friend for my number and texted me right away," Jessie writes. "Starting from the very first text from Eric, I decided I would do things differently this time around. From now on, if a man wanted me, he was going to have to show it. So I made Eric chase me."
Watch:
Jessie James Decker Shows Kittenish Line at NYFW
5. Eric "Didn't Know How" to Court Her: Jessie writes that Eric had only been in one relationship prior to their meeting, his high school girlfriend who he dated for seven years. "They were babies when they met, so Eric had no idea what it meant to date as an adult," she shares. "Basically, he was raised to go dutch."
Jessie says that they would split the bill when they went out and Eric "never offered to cover the bill or flights when I came in to visit him," which made her think he was broke. "He was just clueless," she writes, adding that she told him to "step it up." After that, they never went dutch again.
Just Jessie is out now.