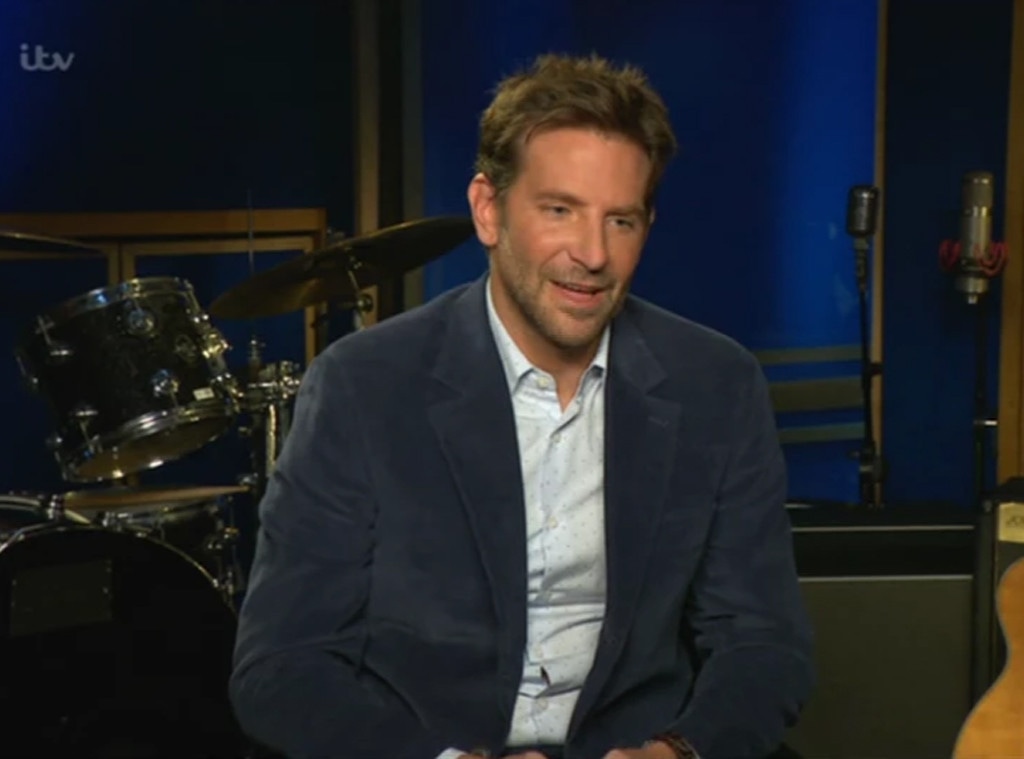 ITV
You just never know what you're going to get in the interview chair.
Bradley Cooper has experienced more than a few interviews in recent weeks thanks to the upcoming release of A Star Is Born.
But when sitting down with Alison Hammond on ITV's This Morning, the actor appeared to be quite confused once this so-called "interview" began.
"In the morning when you're feeling fine, cause we be loving all through the night," Alison began to sing when sitting down with the A-list actor. "Boy I tell you it could blow your mind."
Is there a question in there?
"You just blew my mind," Bradley shared when reacting to the impromptu performance. "I could have watched that for much longer."
But if you think that was awkward, there's more!
According to The Mirror, Alison handed Bradley a poster and T-shirt with her face on it in hopes that Bradley "will take me to bed every night."
She also wanted to know why Bradley didn't give her a role in his new film. You know, the one getting Oscar buzz thanks to his directing skills and chemistry with co-star Lady Gaga.
"We need to find the right role that merits your abilities," he politely explained.
This isn't the first time Alison has made news for her light-hearted interviews. The British TV personality has displayed her personality with actors like Ryan Gosling, Harrison Ford and Dwayne "The Rock" Johnson.
As for her sit-down with Bradley, it certainly got social media talking.
"I feel bad for Bradley Cooper, someone save him quick!!! #ThisMorning," one user wrote on Twitter. Another viewer added, "Cringing so bad for Bradley Cooper right now  #ThisMorning no no no no #toecurling."