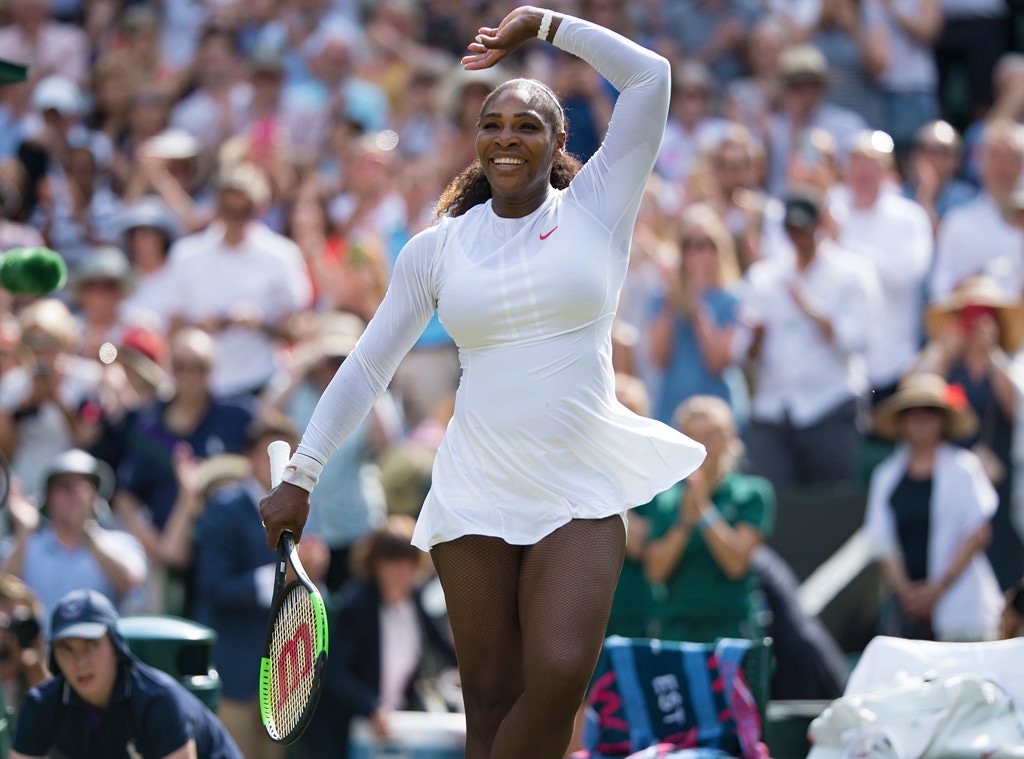 Mark Greenwood/IPS/REX/Shutterstock
"Play like a champion today," might be Notre Dame's mantra, but all five of our 2018 E! People's Choice Awards finalists for Game Changer of 2018 embody this quote no matter what they do.
Whether it's winning Olympic medals, or empowering people to speak their truth, our finalists this year are star athletes on the field and even more amazing individuals off the field.
As our PCAs voting deadline gets closer—it's on Friday, Oct. 19—we're taking a minute to remind you why all of these athletes are worthy of the Game Changer of 2018 award.
Take Serena Williams for example, not only has she won numerous tennis titles throughout her career, but she has played while pregnant and months after giving birth.
Oh, and to make her an even more impressive finalist, she is an active supporter of the Black Lives Matter movement and recently appeared in a music video topless to support Breast Cancer Awareness Month.
Quarterback Colin Kaepernick on the other hand might not be a superstar on the football field this season, but he's been making an impression on a lot of people lately. He is currently the face of Nike promoting the idea that you should "Believe in something. Even if it means sacrificing everything."
The other three finalists in this competitive category include Olympian Aly Raisman, who stood up and empowered others to do the same in the sexual abuse trial against U.S.A. Gymnastics physician Larry Nassar. 
Soccer star Cristiano Ronaldo is also up for this award and all of his philanthropic work with charities could help him win it all. Lastly, we have WWE fighter Nia Jax, who is all about promoting body positivity and making every one of her fans feel loved and supported.
No matter which cause or athlete you're rooting for you have to admit that these five individuals are changing the game and deserve to be recognized.
To learn more about the top contenders the Game Changer of 2018 category keep reading. Then, make sure to cast your vote before PCAs voting comes to a close next week!