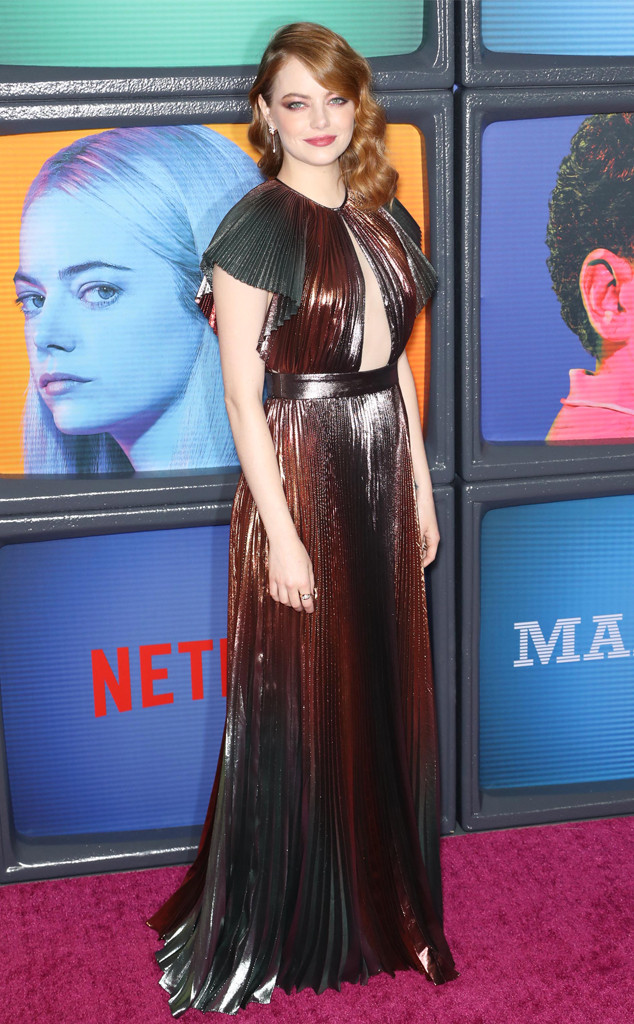 JOHN NACION/startraksphoto.com
Emma Stone is pulling back the curtain on her lifelong struggle with anxiety.
During an interview with Dr. Harold S. Koplewicz for the Child Mind Institute, Stone discussed having her first panic attack and how that "terrifying" moment repeated itself over the next few years. The La La Land actress described her first attack when she was just 7-years-old. "After first grade before I went into second grade, I had my first panic attack. It was really, really terrifying and overwhelming," she told Dr. Koplewicz. "I was at a friend's house, and all of a sudden I was convinced the house was on fire and it was burning down. I was just sitting in her bedroom and obviously the house wasn't on fire, but there was nothing in me that didn't think we were going to die."
These type of occurrences happened constantly over the next two years for Stone. It made going to school really difficult for her. She explained that she went to the nurse's office every day in second grade and feigned sickness so she could call her mom and go home.