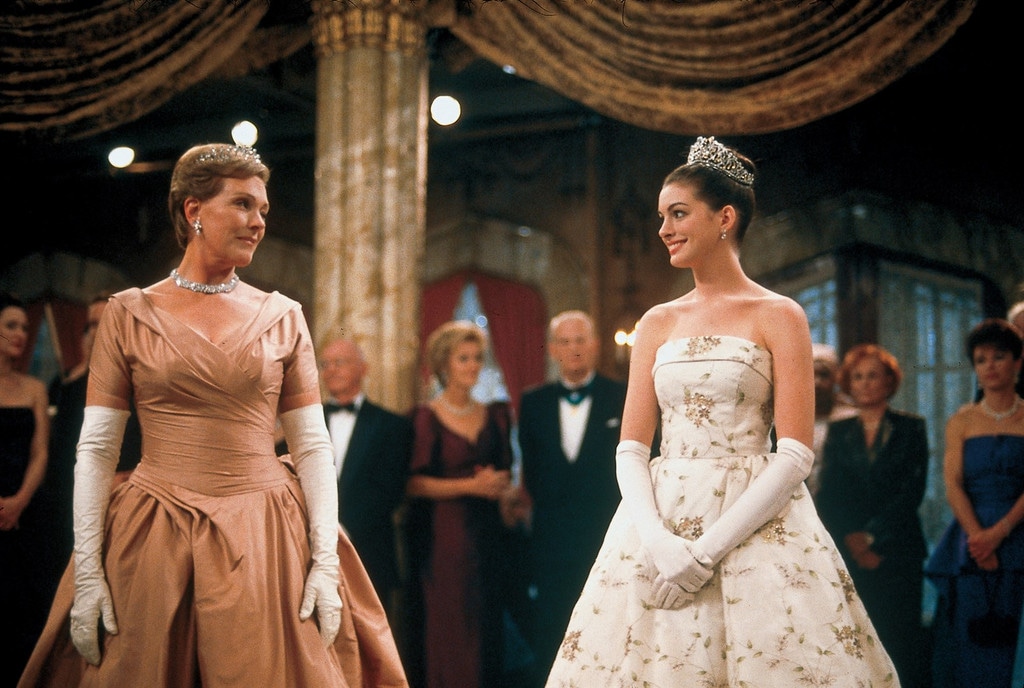 Walt Disney Studios
Happy birthday, Julie Andrews! The Oscar winner is celebrating her 83rd birthday today.
In honor of her special day, Anne Hathaway took to Instagram to share a photo with Andrews from their film The Princess Diaries. Along with the photo, Hathaway also sent her co-star a sweet message.
"The importance of grace; The knowledge that power is nothing without respect; Why one must have patience, positivity, perspective, manners, kindness, and humility Always, To everyone, (No exceptions); The joy in treating people as a gift rather than a burden; How far choosing gratitude can get you...If I know anything about any of this, It's because I was lucky enough to have learned from the very best at the very beginning," Hathaway wrote. "Happy Birthday Julie, Queen Eternal. All my love, Annie."
Stephen Lovekin/Getty Images
Hathaway played Princess Mia Thermopolis, the granddaughter of Queen Clarisse Renaldi (Andrews) in the 2001 film and its 2004 sequel, The Princess Diaries 2: Royal Engagement. And fans are still hoping that a third film in the franchise, based on Meg Cabot's best-selling books, might be in the works.
Last year, Cabot talked to Entertainment Weekly about a possible third movie, confirming that there is interest in going forward "as a tribute" to director Garry Marshall, who passed away in 2016.
"Who knows?" Cabot said. "[It] could happen, as we say."
"I am not allowed to say," the author replied when asked about potential plot lines. "I would love to sit and talk about [it], but I can't. I'm not allowed."
Over the summer, The Princess Diaries star Mandy Moore took to Instagram to share photos from the film's premiere in 2001, including a photo with co-star Hathaway.
"I guess this film came out just over 17 years ago??" Moore wrote. "@annehathaway was already a movie star and I showed up to my first premiere in a casual denim suit. Hey, it was 2001! #tbt #theprincessdiaries."
After seeing the post, Hathway commented, "That's the face I make when I'm trying not to flop sweat on a terrifically famous pop star. So happy for all that you have going on! Let's get together and throw ice cream at each other soon."
Referencing the iconic ice cream cone scene from the film, Moore replied, "Hello friend! Count me in. It'd be an honor to be coned by you again!"