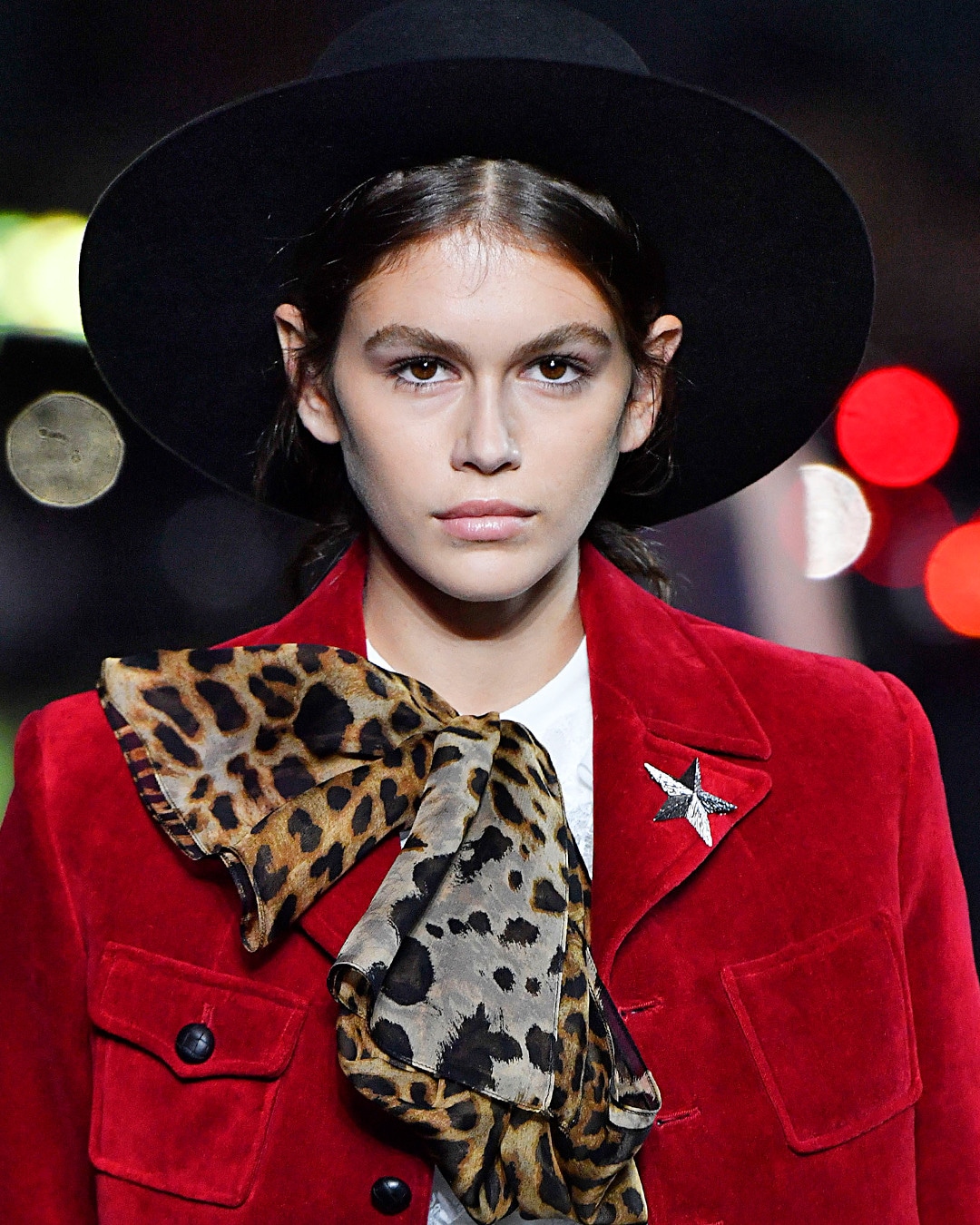 Victor VIRGILE/Gamma-Rapho via Getty Images
Kaia Gerber has gone from an It Girl to that girl.
Today, luxury makeup brand, YSL Beauté, announced that the 17-year-old model is their new Makeup Ambassador. In the role, Cindy Crawford's daughter will star in campaigns for Rouge Volupté Shine—an oil-infused lipstick that offers bright pigments with a smooth, gloss-like finish—as well as the highlighting pen Touche Éclat and Mascara Volume Effet Faux Cils.
"To be the new face of YSL Beauté is an opportunity to write a new story full of fun, color and makeup," Kaia said in a statement. "I love the DNA of a brand that is so subversive while being so luxurious and cool!"
For the beauty brand, who asked Zoë Kravitz to join its family last year, Kaia's youthful edge, marked by tiny glasses, Dickie's pants and new ways to wear classic pieces continues to tell YSL Beauté's story of trendsetters who aren't afraid to be bold and beautiful.
"Kaia is a blossoming talent with a unique sense of style and a stunning beauty," Stephan Bezy, International General Manager of Yves Saint Laurent Beauté, stated in the announcement. 'The perfect embodiment of her generation's desire for authenticity and edginess, as a muse and ambassador she will convey these values which entirely resonate with what YSL Beauté stands for."
While edgy, her playful style is neither crass nor tasteless, which makes her a great choice for the luxury makeup brand, as Bezy says. She wants to break style and beauty roles, but only to promote a sense of self-love.
"I think these days, everything you do has to be measured with a degree of responsibility," the model said. "If there are people who view me as a role model, I really hope to be able to create positive images and messages that inspire others to feel confident about the way they look, to look after themselves and basically to be kind to themselves."
Kaia's YSL Beauté campaigns start January 2019. Stay tuned for more!