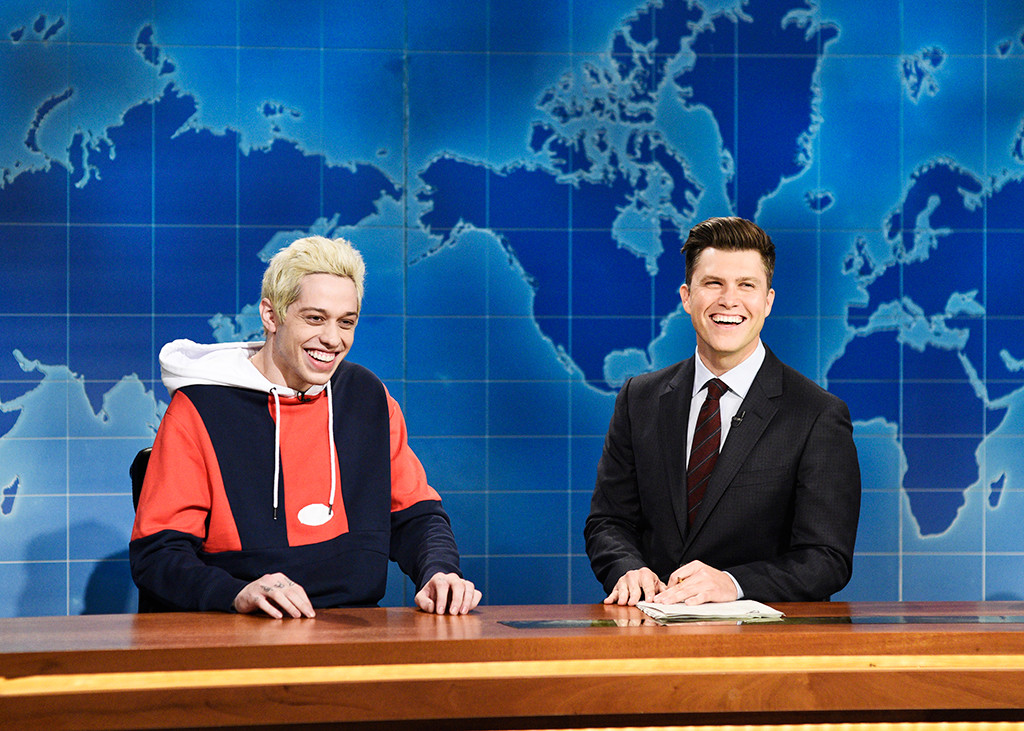 Will Heath/NBC
Pete Davidson had a great summer.
The comedian loved talking about (and subtly acknowledging) his engagement to Ariana Grande, which occurred in June. Adam Driver's opening monologue on Saturday Night Live was all about the idea of having a good summer, while everyone repeated, "I worked a little, traveled a little."
Davidson, however, broke that chain. Driver asked, "Pete, how was your summer?" 
He replied, "You don't wanna hear about my summer."
Driver said, "No. Actually, you're the one person whose summer I actually want to hear about."
Davidson merely replied with a wink. 
Later on in the show, fellow SNL cast member Kyle Mooney starred in a skit that was all about his hopes and dreams of becoming more recognizable. This would be his year!
But a wrench was thrown into his plans: the Davidson-Grande engagement. Mooney got a makeover and imitated Davidson in every way possible: the tattoos, the hair, the pet pig and the celebrity girlfriend (Wendy Williams).
The real Davidson spoke more openly about his relationship with the "God Is a Woman" singer during the episode's "Weekend Update" edition. He told Colin Jost, who hosted the 2018 Emmys, "I got engaged and no one could believe it. I can't believe it and I get it. She's number one pop star in the world and I'm that guy from SNL everyone thinks is in desperate need of more blood."
Davidson opened up about the death threats that he's received, which he discussed last week in an interview with Howard Stern. He told Jost, "It's awful. I'm so scared. I got death threats. It's Malcolm X, Martin Luther King and Pete Davidson. We are all people who have gotten death threats."