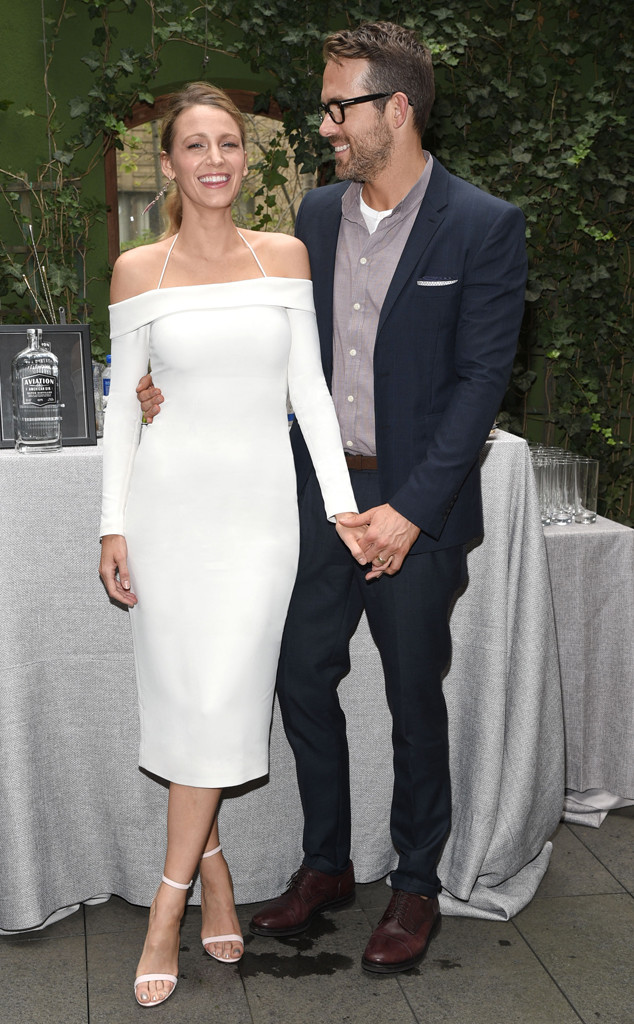 Michael Simon/startraksphoto.com
Ryan Reynolds has done it again.
The Deadpool star teased his wife Blake Lively in an Instagram comment after she posted a rather risqué photo from her new movie, A Simple Favor. In the picture, Lively stares intensely and directly at the camera while wearing one of her signature suits. What makes this picture remarkable is not the Simple Favor star herself, but what she's holding.
Lively stands at a pristine kitchen counter hoisting a naked man's legs while he holds a martini glass. There's even a subtle homage to her husband. On the counter next to the mysterious man stands a bottle of Aviation Gin, which Reynolds actually owns. She captioned the Instagram "My turn..."
Now, Mr. Deadpool wouldn't allow his wife to get away with that upload scot-free. That's just not the Lively-Reynolds way of life. "He seems nice," Reynolds wrote.