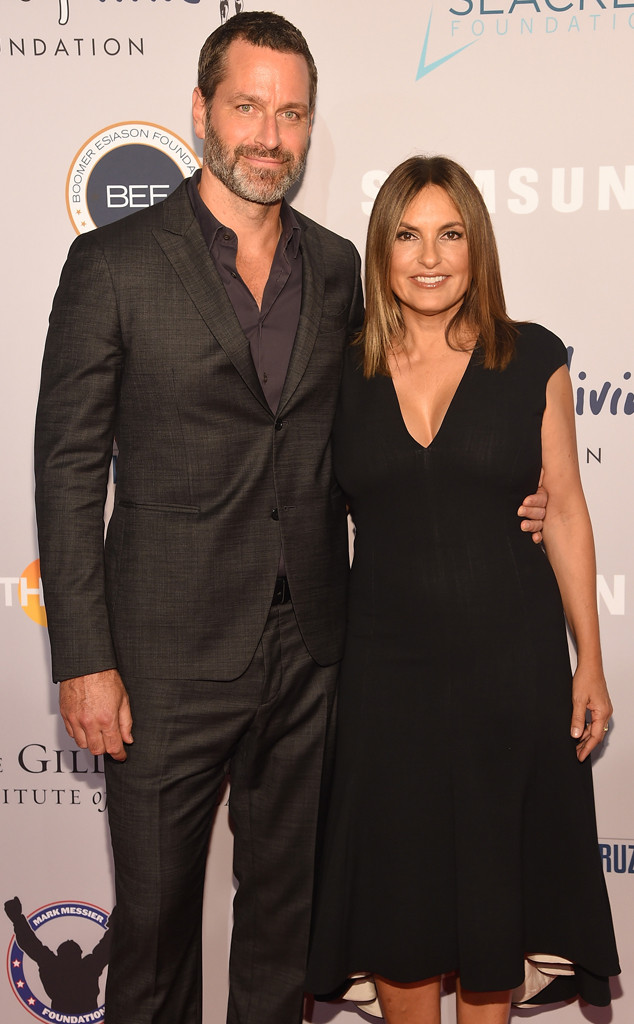 Jamie McCarthy/Getty Images for Samsung
Mariska Hargitay and Peter Hermann are seriously #CoupleGoals.
The two actors may be immersed in drama all the time on set, but their love story in real life is much more of a feel-good romance. They recently celebrated their 14th wedding anniversary and are still going strong, as was made clear from their loving interactions and chemistry at a charity event in New York City Thursday night.
Mariska and Peter attended the star-studded 2018 Samsung Charity Gala, where Mariska was honored with the Champion of Hope award for her work with the Joyful Heart Foundation. She used her platform to draw attention to the courage and strength of countless victims of sexual assault.
At the event, Peter introduced his wife with a loving and heartfelt opening. He praised his other-half for her impressive accomplishments and gushed about her on stage.
As if the Younger star's love for his wife wasn't obvious from the get-go, he pointed out to the audience that if he sounded too intimate, it's because he's her husband. "Just in case you thought things were getting a little weird," he teased.