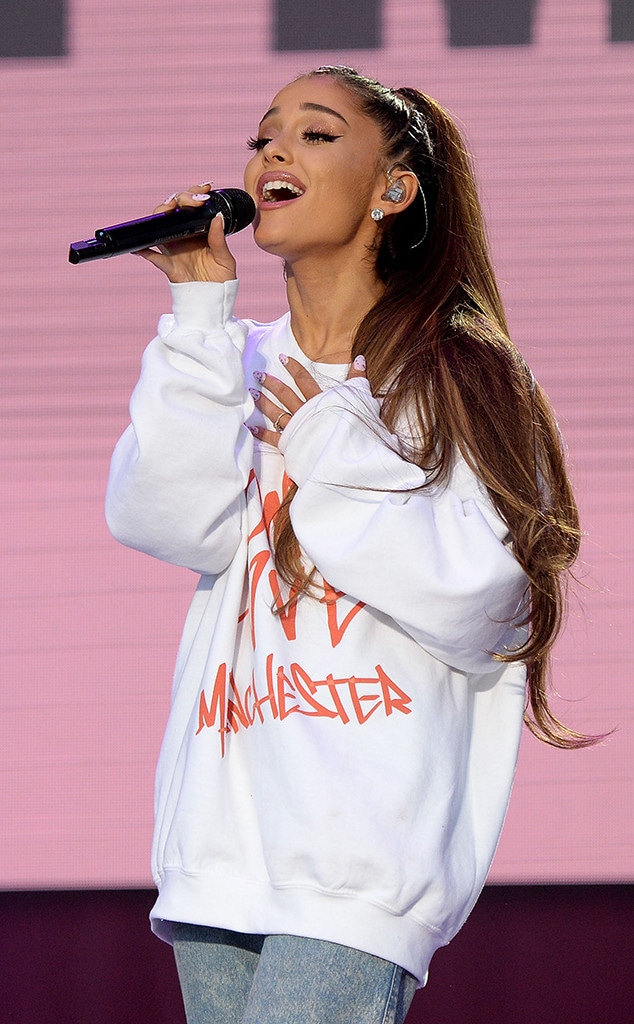 Kevin Mazur/Getty Images for One Love Manchester
Ariana Grande canceled an appearance on this weekend's season 44 premiere of Saturday Night Live for "emotional reasons."
SNL producer Lorne Michaels confirmed the news this week on James Andrew Miller's Origins podcast. "We had Ariana drop out for emotional reasons two days ago," Michaels said, adding that Kanye West then "stepped up" to replace her. "He'll be there. The reach of the show, and the number of people that will step forward, is just somehow now, I think, probably at its peak."
West will now be the musical guest for the premiere episode on Saturday, with Adam Driver hosting the show.
It's been a very tough month for Grande, who is still mourning the death of her ex-boyfriend Mac Miller, who passed away in early September at the age of 26.
On Thursday, the "No Tears Left to Cry" singer took to Twitter with an emotional plea, writing, "can i pls have one okay day. just one. pls." Grande then added, "i'm so tired pls."
She later tweeted to her fans, "ur angels in my life. it's just been a tough month. i'm trying to get my work done and get back to normal and it's hard and i'm human and tired. sorry i let u in or worried u. i shouldn't have tweeted. i kno better."
Watch:
Ariana Grande Reflects on ''Tough Month'' in Emotional Plea
Grande and Pete Davidson decided not to attend last week's 2018 Emmys so that the 25-year-old singer could take time to heal.
"Given the events of the past couple of years, Ariana is going to take some much needed time to heal and mend," her rep told E! News in a statement. "She will be staying close to home and using this period to spend time with her loved ones and work on new music without deadline. She thanks her fans for their understanding."
A source tells E! News that Davidson is still set to appear on tomorrow's SNL premiere.