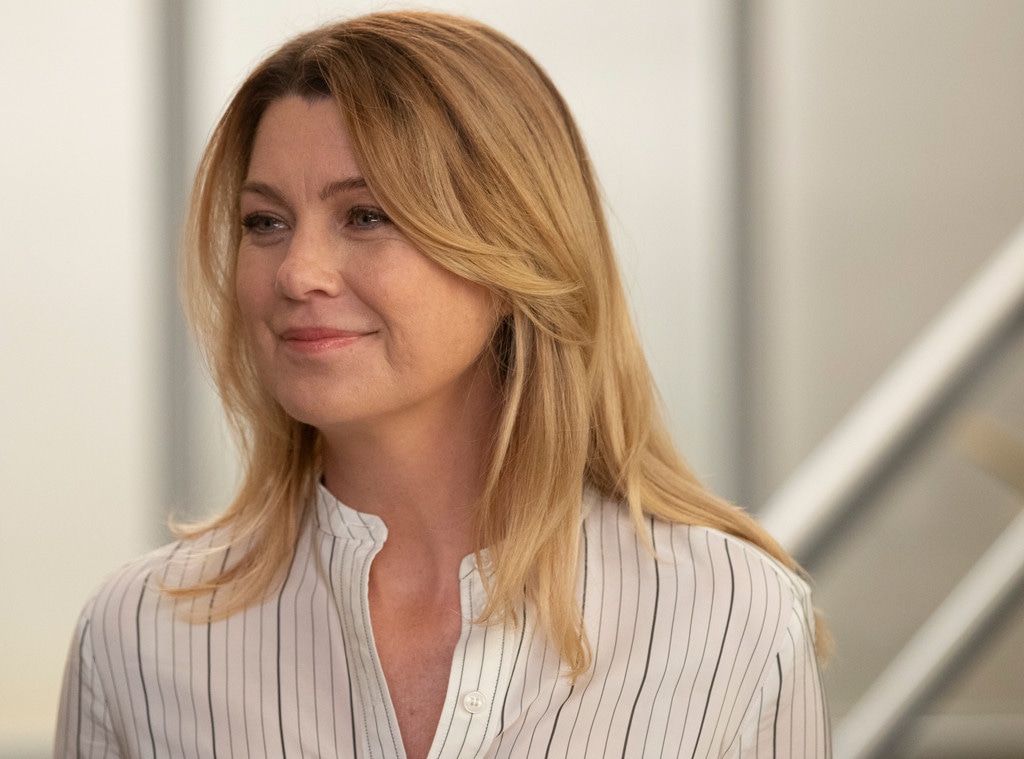 ABC
It's time. It's time for Meredith Grey to get some love back in her life on Grey's Anatomy. The season 15 premiere of Grey's featured Ellen Pompeo's character having an awakening of sorts. She's ready to love again after the loss of her husband, Derek (Patrick Dempsey), and it's going to be different this time.
"Meredith didn't really date originally. She fell in love with McDreamy. And for a little while there when he turned out to be married to someone, there was some sleeping around by way of comfort and there was McVet. And then she was with Derek and then she was married and having kids and then suddenly and painfully, she became a widow. Then, there was a rebound romance or two. Martin Henderson was terrific, but it's hard for me to think of Riggs as anything but a rebound because of how soon he came in after Derek," executive producer Krista Vernoff told The Hollywood Reporter. "And then last season, she focused on work and became something of a medical superhero."
Now, Meredith is single and past the intense grief after losing Derek, who will always be in her heart and with her family, Vernoff said, and she wants more.
"She's agreeing with Cece, the matchmaker, that there is no cap on happiness. That she can be happy with her career and her kids but having someone to share it all with might be really nice. And that means putting herself out there in a whole new way. Actually, seeking love. That's brand new," Vernoff said. "And Ellen Pompeo is showing colors this season that I've just never seen from her before, which is seriously impressive after 15 seasons of playing the same character!"
That Meredith-DeLuca scene that set the internet aflame when it was featured in the season 15 trailer? That was all a dream. But it was a meaningful dream.
"DeLuca inadvertently woke something up in her that she's not gonna be able to put back to bed, and that is a little frustrating to her. But Meredith Grey is a doer and when something wakes up in her, she gets it done," Vernoff told TV Guide.
Pompeo's character dating isn't the only new avenue Grey's Anatomy is exploring in season 15. The long-running medical drama has its first out gay male surgeon character and will be testing new territory.
"We have a beautiful coming out story and romance. It's our favorite thing at every table read. It's vivid and exciting and brand new for our show because it focuses on gay men. Alex Landi is an exciting addition to the cast, for sure, and you have to watch if you want to know more about that story! In our recurring cast, we also have Jaicy Elliot as Taryn "Hellmouth" Helm, Stefania Spampinato as Carina DeLuca and Alex Blue Davis playing Casey Parker, a proud trans man playing a proud trans man. While Callie Torres (Sara Ramirez) and Arizona Robbins (Jessica Capshaw) are iconic and can never be replaced, our show continues to look like the world at large — which is to say, LGBTQIA people are everywhere," Vernoff told THR.
Grey's Anatomy airs Thursdays, 8 p.m. on ABC.