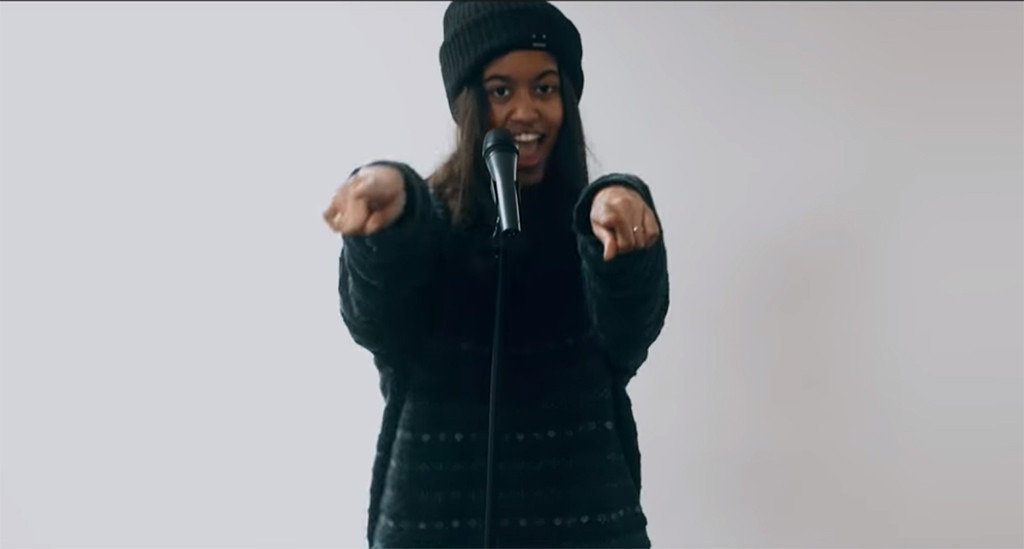 New Dakotas
Malia Obama is living her best life at college.
The 20-year-old Harvard student and eldest daughter of former President Barack Obama and former First Lady Michelle Obama appears with her peers in Boston-based indie rock band New Dakotas' second music video, "Walking on Air."
In the clip, released last week, Malia wears a chunky sweater and wool hat and lip-syncs in front of a microphone while looking at the camera. She also rock outs for a pretend harmonica solo.
Band members Alasdair MacKenzie, Chris Haley, Scott Roberts and Juan Carlos Fernandez del Castillo are all Harvard undergrads like Malia.
"Walking on Air" is featured on the group's EP Marsh Street, which was released in April.
Malia began her studies at Harvard, her parents' alma mater, in 2017 after taking a gap year off.
"I was proud that I did not cry in front of her," President Obama said at an event about a month after seeing her off to school. "But on the way back, the Secret Service was looking straight ahead pretending they weren't hearing me as I sniffled and blew my nose. It was rough."
A few weeks before Malia moved in, she rocked out at Lollapalooza in Chicago.