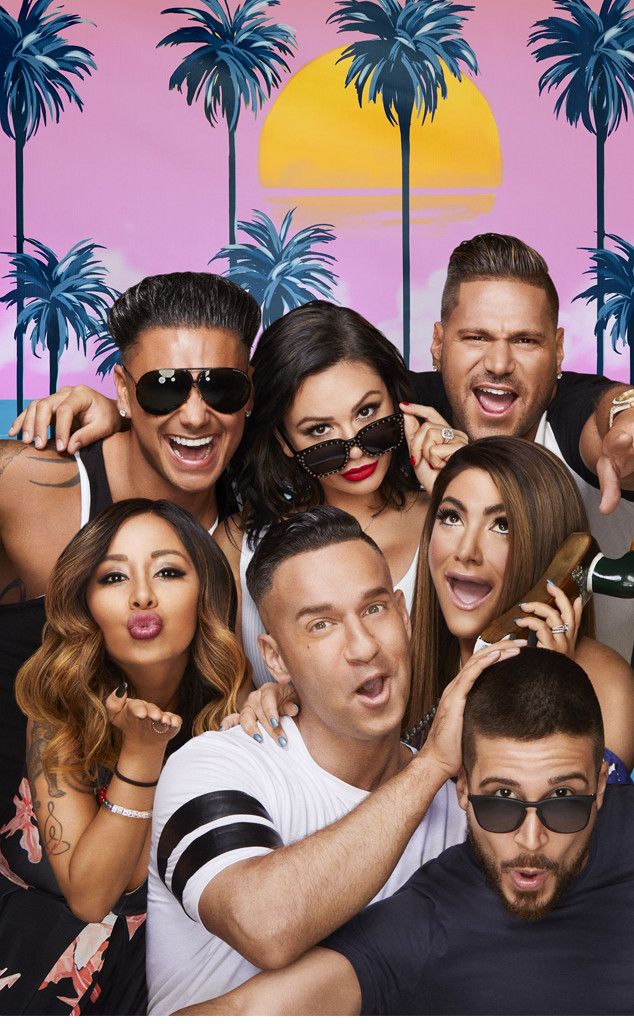 MTV
The stars of the Jersey Shore have come a long way from fist-pumping and poofs—and this past year has been the ultimate proof.
Eight years after the cast members of the original MTV hit reality show first packed their bags and headed to Seaside Heights, the network announced that the group was getting back together (with the exception of "Sammi Sweetheart" Giancola) for a new version of the franchise, Jersey Shore: Family Vacation.
By April, fans had welcomed the housemates back into their hearts as their shenanigans inside a Miami mansion from earlier in the year unfolded on the small screen. Of course, the group was already a bit removed from the young adult versions of themselves we first met back in 2009. They were now in their 30s, many of them married or with children and naturally, the developments in their personal lives only fueled renewed interest in the stars—and that interest showed in the lead ratings the premiere episode garnered.