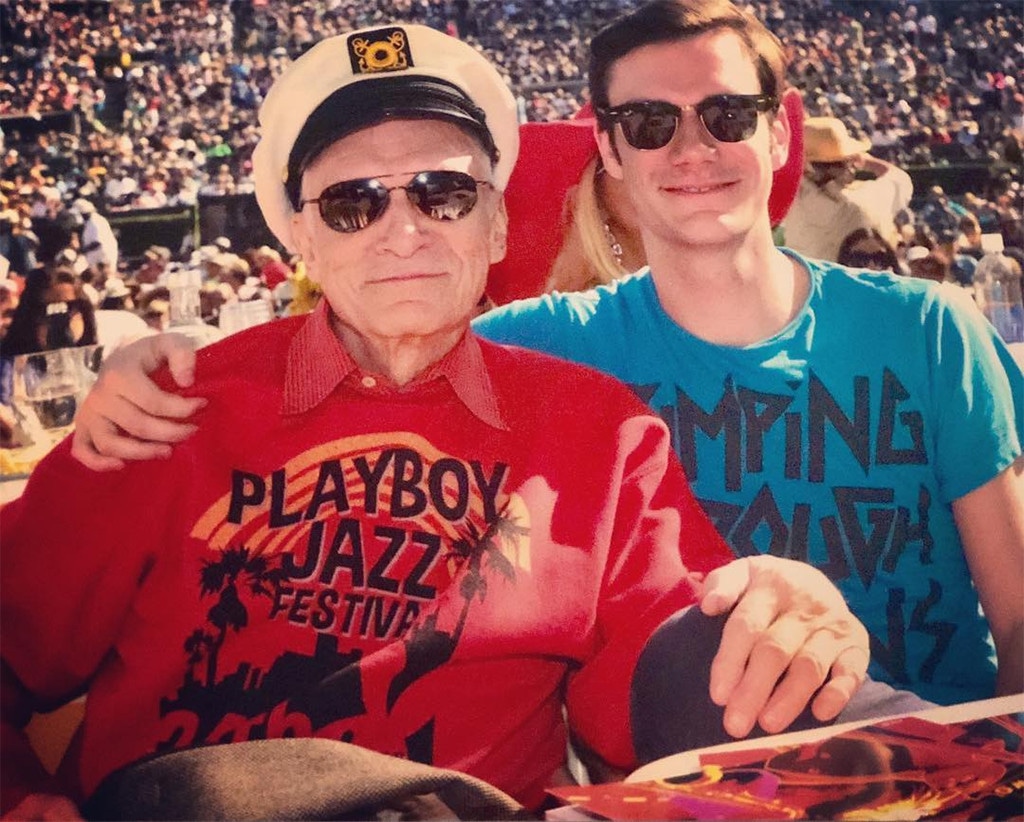 Instagram
Hugh Hefner's son Cooper Hefner remembers his late father in a touching Instagram post on the first anniversary of the Playboy founder's death.
The publishing icon died at age 91 and was survived by the 27-year-old and three older children—sons David Hefner, 63, and Marston Hefner, 28, and daughter Christie Hefner, 65.
"‪A year ago today I lost my father," Cooper wrote on Thursday night, alongside a slideshow of two photos of him with his dad. "Strength, love, and compassion make an impossibly difficult journey easier. Still, there is an absence, regardless of time, that will never fill. Acknowledging the absence allows me to celebrate, as it connects me to a love I carry with me each day. We miss and love you.‬"
In one photo, Cooper and Hef appear at one of the annual Playboy Jazz Festivals.
In the second pic, they are standing in the Playboy Mansion.
Watch:
Take a Look Back at Hugh Hefner in 2014
"Tonight we are celebrating 40 years of the Playboy Jazz Festival. Next year, we will be celebrating our 65th anniversary as a company," Cooper told the crowd. "And while this is remarkably special, it also is a very different event because my father is not here physically. But I can tell you that as the sun goes down and the [Playboy] bunny [symbol] illuminates behind me, and the rabbit ears come up all the way at the top, he is very much here."