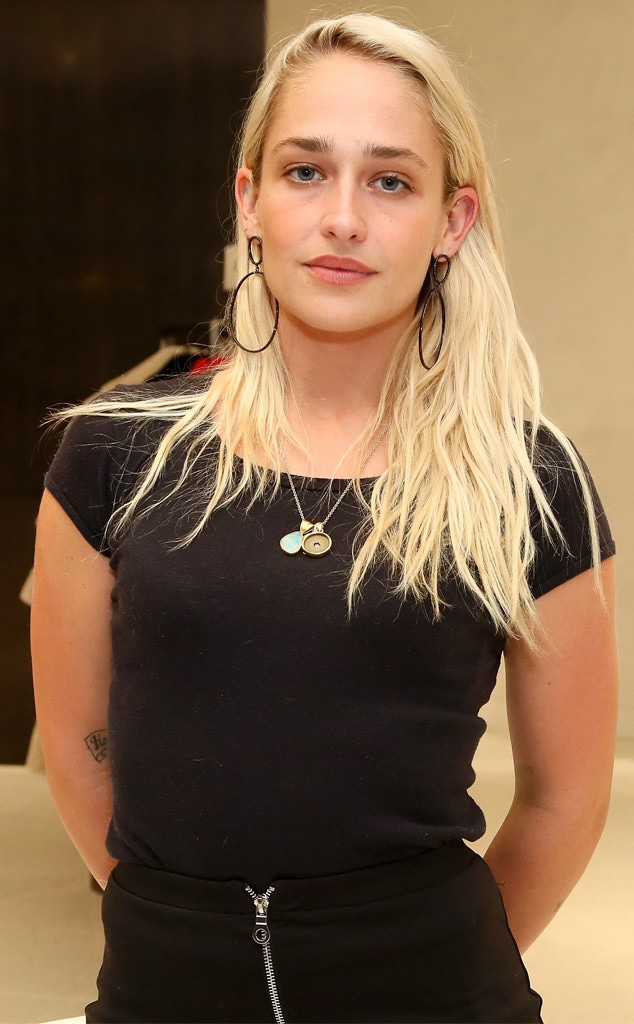 Astrid Stawiarz/Getty Images for Saks Fifth Avenue
Like many people, Jemima Kirke spent most of Thursday watching the Senate Judiciary Committee try to make sense of the allegations that Supreme Court nominee Brett Kavanaugh sexually assaulted Dr. Christine Blasey Ford when they were both teenagers in the early 1980s. Ford's courage under fire was inspiring to many people in Hollywood, including Kirke and fellow actress Busy Philipps, who both used social media to tell their stories of sexual assault.
Ford told the committee she is "100 percent" certain it was Kavanaugh who attacked her at a party in 1982, saying she believed he was going to rape her—something that's "haunted" her as an adult. Kavanaugh denied that allegation and other accusations of sexual misconduct he has faced. He blamed Democrats for what he said was a "calculated and orchestrated political hit," and he also refused to support a Democratic push for an FBI investigation of the various claims.
After the hearing ended, Kirke commended Ford, tweeting, "I'm hugely grateful to this woman today." The 33-year-old actress, best known for her role as Jessa Johansson in the HBO series Girls, then opened up about an incident that illustrated why victims don't often come forward.
"OK, f--k it. When I was 22 I was raped by my drug dealer. After I kindly asked him to leave (I didn't want to make him angry), I dragged myself to the hospital. After the various STD tests, the doctor said sympathetically, 'You gotta start looking after yourself.' I believed what he meant was, 'This could have been prevented if you weren't hanging out with a drug dealer.' It would seem that the responsibility was on me and for this reason I didn't tell anyone and I didn't report it," she said. "I was ashamed because I believed that what had happened to me was a result of having very little self-worth, that this was what happens to drug addicts."
In short, Kirke explained, "This is wrong."
"My rape had nothing to do with my choices. Drug dealers don't rape people any more than a family man does. The rehab counselors didn't correct that belief. My own mother didn't correct it. F--k anyone who meant well but told me to look at this 'as a sign' that I needed help. It is likely that my daughter will one day be sexually assaulted. I can't prevent that," she wrote in her note. "She can't prevent that. But no matter what the circumstances, it won't be her fault."
In response, a Twitter user asked Kirke, "What exactly about this is brave?"
"Who said I was being brave, Sarah?" Kirke replied, later calling her "a bit silly" for asking that question. "I don't think anyone is trying to be self-congratulatory here, Sarah. Being 'brave' really isn't the point. For me, it's an effort to be supportive and to lead the younger generation by example in hopes that they won't accept rape as anything but a crime against them."