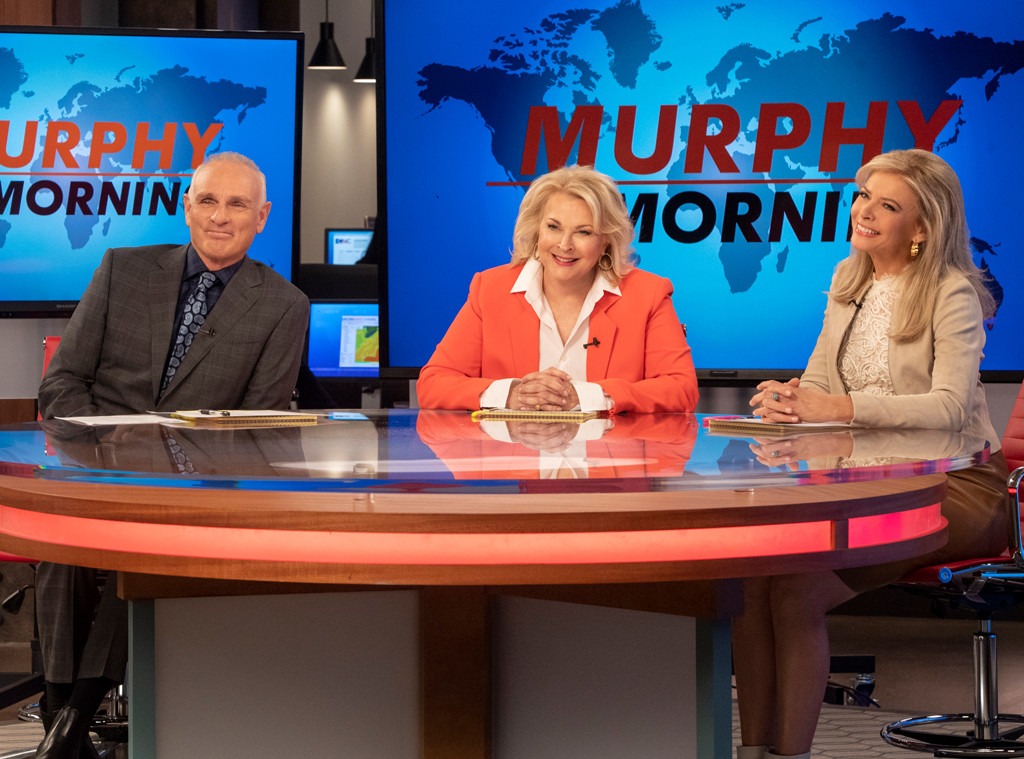 CBS
Murphy Brown is back, and she brought some friends along with her. 
The show promised a surprise cameo in the revival's premiere, and it delivered with an appearance by Hilary Clinton.  
Tonight's premiere focused on Murphy (Candice Bergen) returning to the world of broadcast news and discovering the world of social media after Donald Trump was elected, right at the same time her son (Jake McDorman) has gotten his own morning show in the same timeslot on a rival, conservative network called "Wolf." 
Clinton played "Hilary Clinton" (spelled with one L), a candidate for Murphy's secretary job. She had plenty of experience with emails and with being the secretary of a "very large organization." Seems pretty qualified! 
Murphy ended up getting herself into trouble by tweeting at Trump, and he tweeted back, and it turned the first episode of Murphy's new show into exactly the opposite of the serious show she had planned, even if that made it a hit in the ratings. 
Unfortunately it seems that Hilary with one L did not get the secretary gig, but maybe that's for the best, and hopefully this is not the end of Murphy Brown's surprising guest stars. 
Murphy Brown airs Thursdays at 9:30 p.m. on CBS.