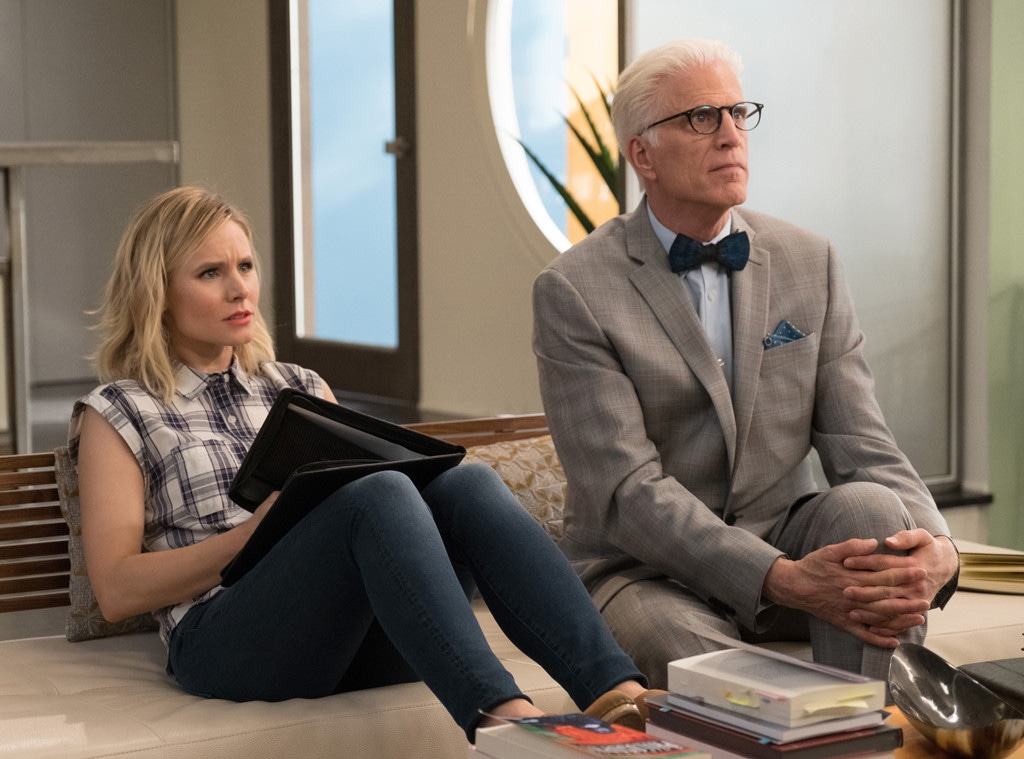 NBC
We can't get enough of Kristen Bell! The 38-year-old actress knows just what to do to make us giggle, which is probably why she is a finalist at the 2018 People's Choice Awards.
The Michigan native is up for Comedy TV Star of 2018 for her role on The Good Place this year and the NBC sitcom scored its own finalist spot for Comedy Show of 2018.
Over the years it's become clear that Bell is no stranger to bringing the laughs onscreen. From Forgetting Sarah Marshall to Bad Moms, the mother of two has proven time and time again that she is just too funny to be contained.
On The Good Place, the Frozen star plays Eleanor Shellstrop, a woman who is accidentally sent to Heaven AKA "The Good Place" and must hide her morally imperfect behavior to stay there.
She stars alongside Ted Danson and together they make a dream comedy duo!
Check the rest of Bell's most hilarious roles below and don't miss your chance to vote for your favorite Comedy Star of 2018 at the People's Choice Awards now!
Since the Veronica Mars actress is competing against Jim Parsons of The Big Bang Theory, Donald Glover of Atlanta, Sofia Vergara of Modern Family and Drew Barrymore of Santa Clarita Diet for the PCAs award she definitely needs your votes.
The real question is, who is your pick to take home the trophy?
Reminder: You only have until Friday, Oct. 19 to select your favorites for this year's People's Choice Awards.
Find out all the winners when the 2018 People's Choice Awards airs live on E! on Sunday, Nov. 11.