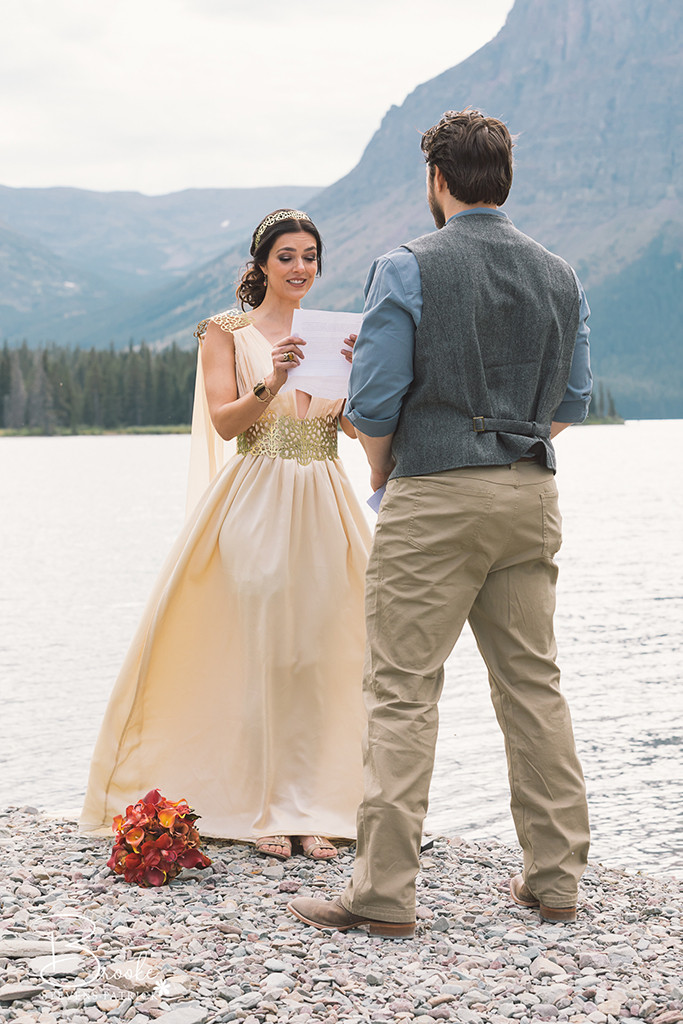 www.brooke-photography.com
Adrianne Curry wed her longtime boyfriend in a Game of Thrones themed elopement that would put even Tyrion Lannister and Sansa Stark's wedding to shame.
The America's Next Top Model season one winner revealed on her blog that she and Matthew 'Ducksauce' Rhode eloped on Sept. 15 in Logans Pass of Glacier National Park. The bride said the landscape had the "hint of Rivendell in the middle of Winterfell" that she desired for her wedding. "I had never seen anything so beautiful," she wrote.
And in photos shared of the romantic nuptials, the model can be seen wearing a white and gold gown and gold accessories, which were inspired by Daenerys' Qarth gown. Her husband, Matthew, however, went for a more casual look with khakis, a blue long-sleeved button up and a vest.
The fantasy theme carried into their vows as well, after both unknowingly "quoted The Lord Of The Rings in our vows." Adrianne even "tossed in some Watchmen, Harry Potter and loads of Game Of Thrones quotes."