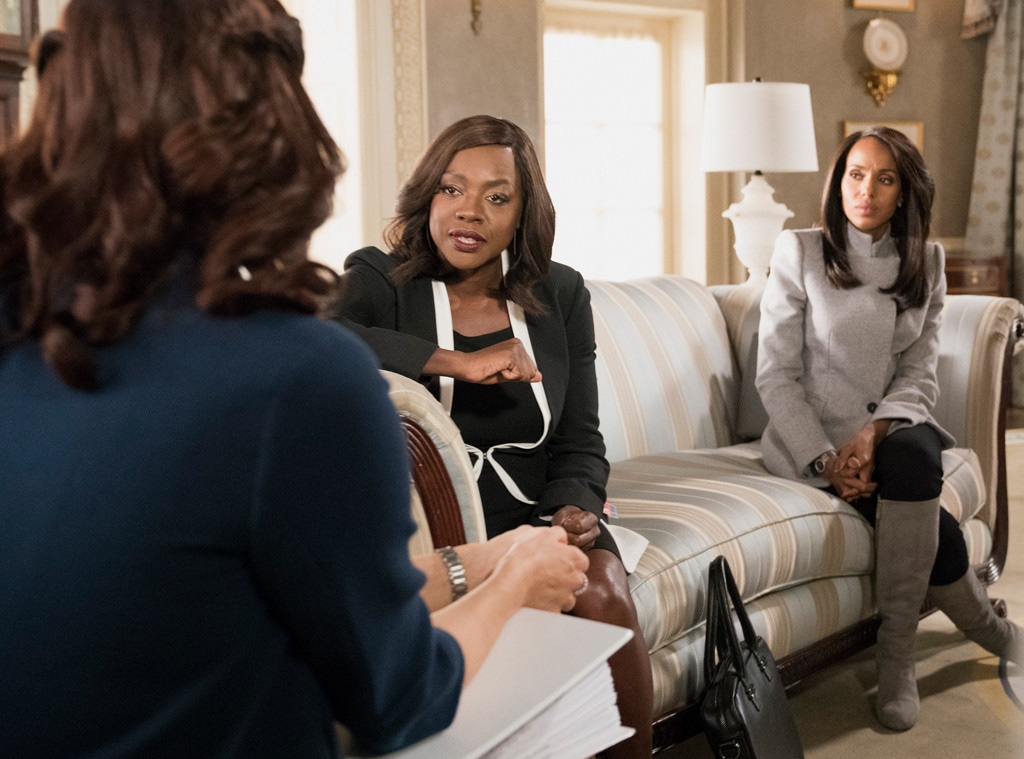 ABC
Viola Davis has a lot to be happy about these days. For starters, How to Get Away With Murder began its fifth season on Thursday and to make things even more exciting, the actress is a finalist for the 2018 E! People's Choice Awards.
After four years of portraying the badass criminal defense professor Annalise Keating on the ABC series, it makes total sense that fans would give Davis a little love when it comes to the 2018 PCAs.
That being said, she does still need your votes if you want the South Carolina actress to take home the trophy for Female TV Star of 2018.
Although Davis has her work cut out for her facing off against Mandy Moore for This Is Us, Camila Mendes for Riverdale, Katherine McNamara for Shadowhunters: The Mortal Instruments and fellow TGIT leading lady, Ellen Pompeo for Grey's Anatomy, her work speaks for itself. 
While we've come to love the 53-year-old actress for her TV work over the past four years, she has actually had a lot of memorable film roles throughout her career that once again prove how wonderful of an actress Davis is.
In fact, we took some time to look back at the Oscar-winning actress' body of work over the past few decades and this girl knows what she's doing!
Davis' career is so impressive that we had to share all of her best roles with you below to get you really pumped for her PCAs finalist news. Plus, once you're done checking out her top roles, you can vote for the star to win Female TV Star of 2018. Or, you could vote for someone else, but either way you need to vote!
The final round of voting for this year's PCAs, which airs in November ends on Friday, Oct. 19, so you better get to clicking.