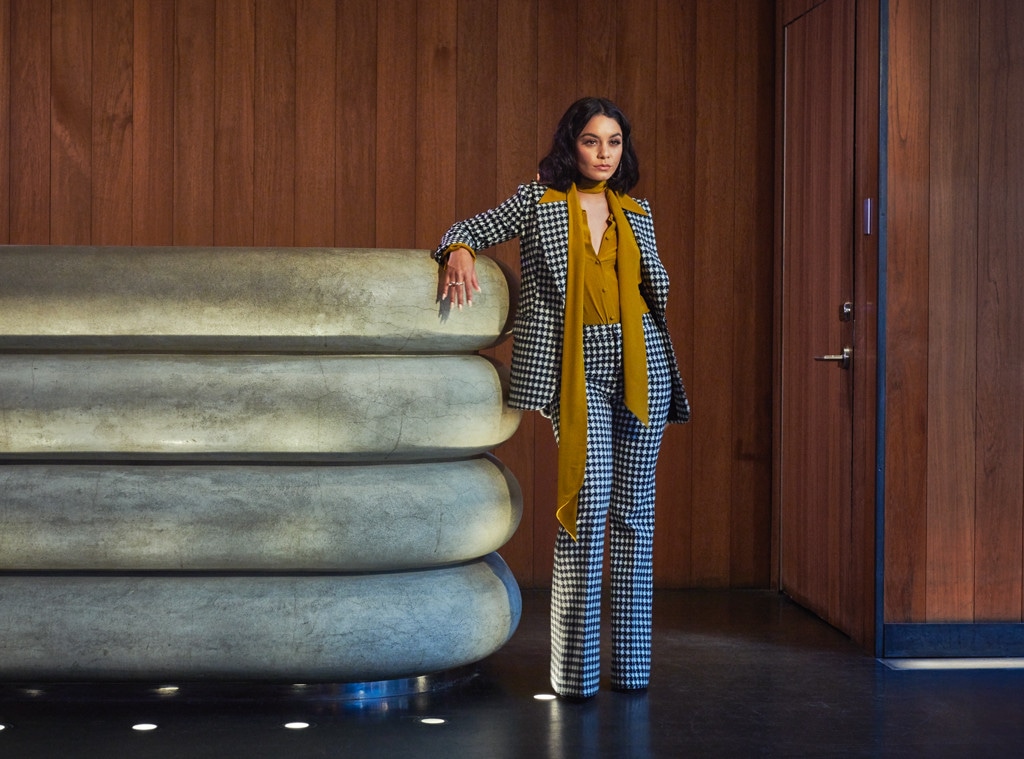 SUISTUDIO
Vanessa Hudgens wants every woman to feel powerful in their clothes. 
Today, the Second Act actress announced her newest venture: a fashion collaboration with Suistudio, a womenswear line that specializes in suiting. With muted hues, velvet fabric and silhouettes with high-necklines, the collaboration shines light on the star's retro-leaning aesthetic. According to a statement from the brand, the project "is inspired by the free spirit of the 1970's and the inimitable glamour of the 1980's," taking cues from the likes of style icons, Bianca Jagger and David Bowie.
"I feel so powerful and confident when I put on a perfectly tailored suit—and that feeling was the inspiration behind my collection for Suistudio," the actress exclusively told E! News. "I just can't wait to see women all over the country feeling and looking so empowered in my designs."
The line includes four complete suits that vary by color and fabric: a houndstooth suit, a three-piece brown velvet suit (as seen above), a golden corduroy suit (a trend that Queer Eye's Tan France refers to as a must-have for fall) and an all-white suit (as seen below). 
To complete the line, Vanessa and the brand added a black jumpsuit with plunging neckline and five tops—everything you need to stun this fall. All of the pieces are sold separately or as a set, ranging from $100 to $700.
The collaboration officially launches on October 11th, however you can order them for pre-sale now!