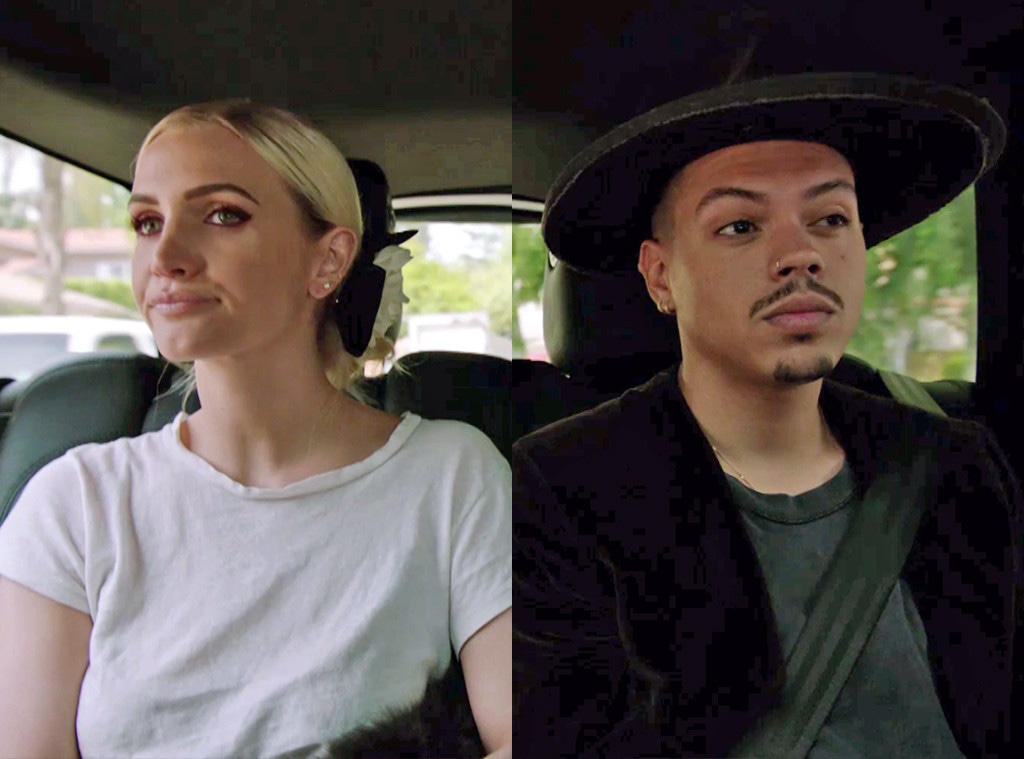 E!
It's not always easy getting on the same page as your partner.
On this week's all-new ASHLEE+EVAN, Ashlee Simpson-Ross and her husband Evan Ross struggle to find a balance between spending time with their friends, working and being together as a family.
"There's always people over. It's like so loud last night. I couldn't sleep," Ashlee explained to Evan. "You know what's important to me. You know getting into this and working again, it's important to me that we're with our kids, that we get the rest that we need. For me feeling like we have a balance is super important."
For the working mom, finding that sweet spot between having a social life and working towards their goals as a family has been a hard one to reach and the stress was starting to take its toll.
"And right now, I feel a little off balance," Ashlee insisted. "I feel like we can just be family and not have so many people around us."
Watch:
Evan Ross' Crew Crashes the Family Vacation
But Evan disagreed with his wife and instead tried to shift the focus to work.
"OK. Well I don't think we don't have those," Evan retorted. "So we have a really important day right now and I feel like we need to change the energy to focusing on how important this situation is and that we're getting a vocal from Virdine White and all this kind of stuff."
At this point, it appeared the couple were speaking two very different languages.
"We're just not on the same page about that. It is what it is," Ashlee maintained.
The real trouble started when the couple's intimate family vacation to Palm Springs was crashed by a group of their friends.
"I did not expect that," Ashlee confided in her husband as the group flooded their desert rental. "You must've known our friends were coming."
Watch:
Ashlee Simpson-Ross Plans Family Getaway to Palms Springs
Despite looking incredibly guilty, Evan defended that he "didn't think they'd actually show up."
"I did not tell them that there was rooms all through the house," Evan confessed to the camera. "I didn't say there was, you know, all kinds of villas just on the property waiting for them to sleep in with good sheets and things…I didn't tell them any of that."
"I didn't throw it out there like that," the actor added. "I didn't say the pool was warm. I didn't!"
Despite Evan's staunch denial of orchestrating the family-turned-friends vacation, Ashlee's disappointment was clear.
Here's to hoping one of our favorite couple's make up and fast!
Watch this week's ASHLEE+EVAN to see everything else that went down at home and in Palm Springs!