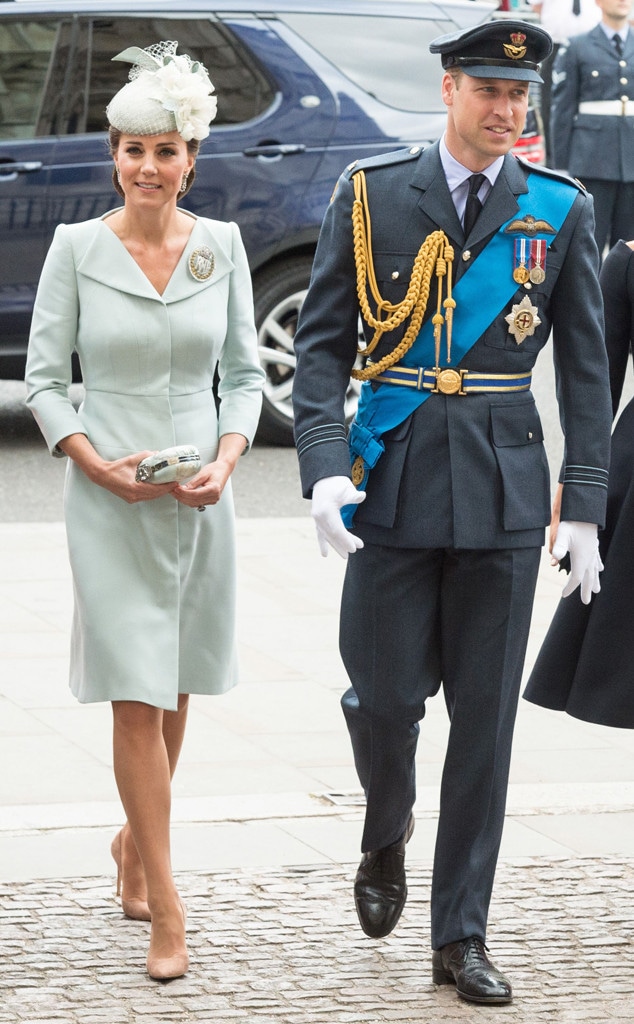 Ray Tang/LNP/REX/Shutterstock
Prince William wasn't afraid to poke a little fun at Kate Middleton this week.
During his speech at Tuesday night's British High Commissioner's reception in Namibia, the Duke of Cambridge joked his wife was envious she couldn't join him on the trip. 
"I'm delighted to be visiting Namibia for the first time," he said. "I'm only sorry that my wife, Catherine, is not able to join me. She is immensely jealous. Particularly because I'm looking forward to a few good, uninterrupted nights' sleep this week away from my wonderful children."
Of course, William was referencing his three little ones: Prince George, Princess Charlotte and Prince Louis.
Taking a more serious note, he then applauded the country for its conservation efforts.
"My visit to Namibia this week is focused on conservation," he said. "This is an issue very close to my heart, and I know it's a matter of deep pride to you all, as well."
While William may have been hoping to catch up on his sleep this week, this didn't happen. On Wednesday, the royal started his day at a 5:00 a.m. and spent hours walking with a team of rhino trackers in Kunene to find a black rhino, which they eventually spotted.
William arrived in Namibia on Sept. 24. The visit is part of a private work trip that also involves journeys to Tanzania and Kenya. In addition to undertaking a number of official engagements at the request of Queen Elizabeth, William is making the trip as president of the United for Wildlife organization and patron of Tusk.
William and Kate have traveled to Africa before. In fact, William proposed to Kate in Kenya during their 2010 vacation. In addition to staying in England to look after the little ones, the Duchess of Cambridge has a royal engagement next week. She will be attending the Sayers Croft Trust's Forest School and Wildlife Garden at Paddington Recreation Ground on Oct. 2.
However, these two aren't the only ones in the royal family who have had packed schedules. Meghan Markle and Prince Harry attended the Coach Core Awards on Monday, and the Duchess of Sussex made her first solo royal appearance at the Royal Academy of Arts on Tuesday.