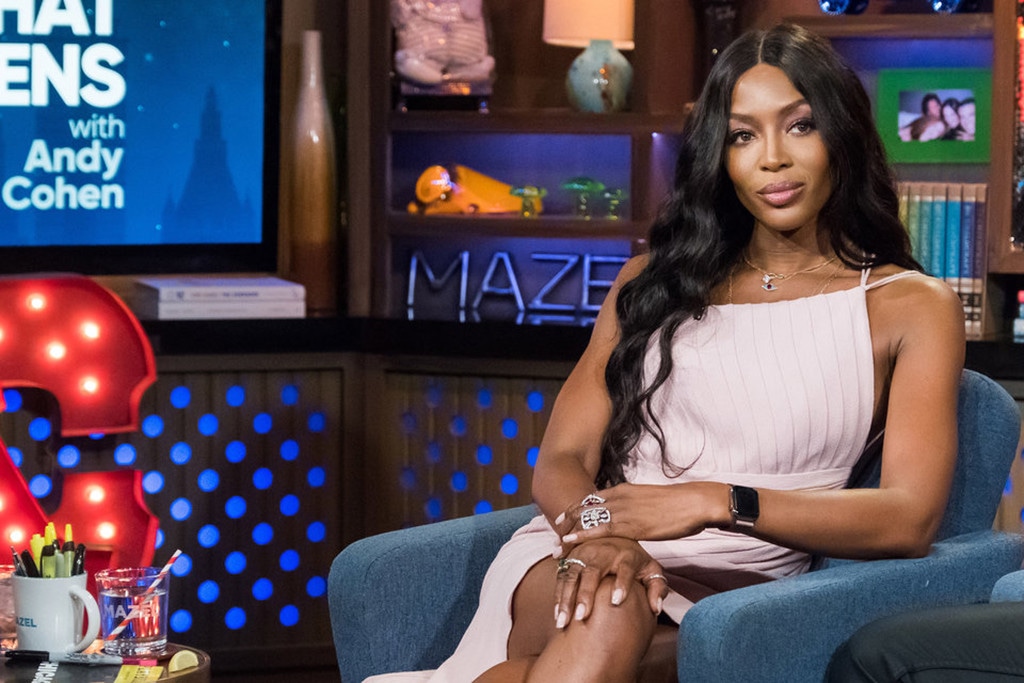 Courtesy of Bravo
Naomi Campbell has an opinion on just about everything—which makes her the perfect talk show guest. Last night, the supermodel appeared on Bravo's Watch What Happens Live With Andy Cohen, where a viewer called in to ask what she thought of Kendall Jenner being the highest-paid model, despite insisting she's could never do 30 shows runway in a single season.
Campbell's response? "Next question."
(Jenner, for her part, apologized in August for the comments she made in LOVE magazine, saying she'd been "misrepresented" and her words "were twisted and taken out of context.")
The 48-year-old catwalk queen was similarly shady when Andy Cohen asked if she attended the Harper's Bazaar ICONS party weeks ago, where Cardi B threw her shoe at Nicki Minaj. "No. It was called the ICON party, but there were no icons there," Campbell said. "I'm going to say it, because I told it to Carine Roitfeld to her face, so I don't think it's something I can't say."
Campbell said she and Kate Moss were "at home on the couch watching TV" during the event. "I had to say that, but I was disappointed," she added. "I don't want to see women of color fight. I don't want to see women fight, period. So, not there. Not that. It's all music. There's no division of music and music's for everybody. There's no discrimination. I felt very disappointed."
Later, during the after-show, Campbell was complimentary of Cindy Crawford's daughter, 17-year-old up-and-coming model Kaia Gerber. "She's adorable. I'm quite proud of Kaia. I've sat with her and her mother at Azzedine Alaïa's [house]...and sat at the kitchen table, and we just went through all the shows she should do and shouldn't do at the moment, because she's a baby," Campbell explained. "And she has followed everything. Really, I am very proud of her."
(E! and Bravo are both members of the NBCUniversal family.)