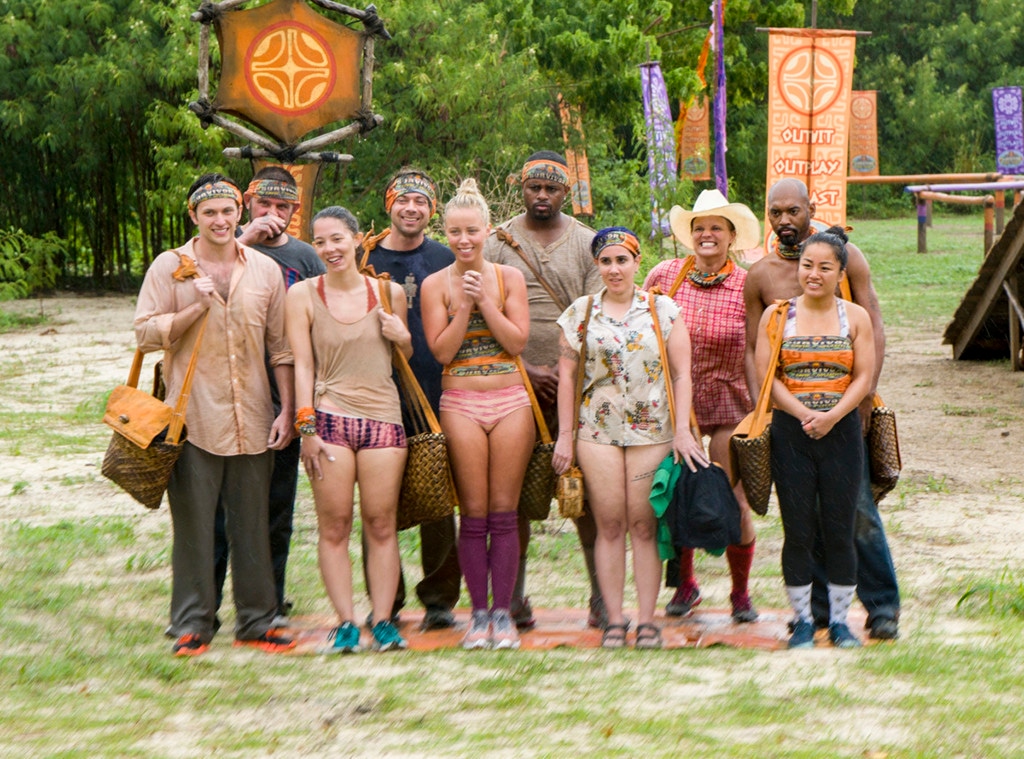 CBS
This might just be the most fascinating premise of Survivor yet, at least based on tonight's premiere. 
The tribes are divided into Davids—people who have had to work to get any advantages in their lives—and Goliaths—people who were born with advantages, or at least didn't have to work for them. Very quickly, it was hard not to root for the Davids. The Goliaths dismissed them quickly, but the Davids did manage to win the first challenge, in which the Goliaths got to choose their strongest players to go up against the Davids' weakest players, but the Davids got to choose which course they each played. (And can we talk about Christian dropping the bomb that he writes sliding puzzle algorithms right after winning with a sliding puzzle?) 
When it came to the first real challenge, the Goliaths were the winners, as we kinda fear they're going to be throughout the season. 
But before the Davids could head to Tribal after their loss, tragedy struck. Their boat ride back to the beach was so rough that when the boat hit a wave, one of the contestants injured his back so badly he could barely breathe or remember where he was. 
Pat hadn't made friends very well at camp, taking over the building of the shelter so aggressively and with so many weird and occasionally offensive catchphrases that it seemed like the entire tribe was going to be ready to get rid of him. But then by the time he was injured, he had the entire tribe back on his side, totally devastated that he was leaving that way, even if it meant they didn't have to go to Tribal Council. 
A note at the end of the episode explained that Pat had been treated for his injuries and had fully recovered. 
Elsewhere tonight, a showmance began almost immediately between Goliaths Dan and Kara, because he just couldn't help but tell her she's his Kryptonite, while Mike White got in trouble for running off to find an idol (which Dan then found later). Over on the Davids, everyone was sharing heartbreaking backstories and making alliances, and it was just a lot easier to empathize with what was happening over in that camp. 
It will be interesting to see how long this dynamic keeps up, especially if Jeff has some more challenges like that first one up his sleeve. 
Survivor airs Wednesdays at 8 p.m. on CBS.