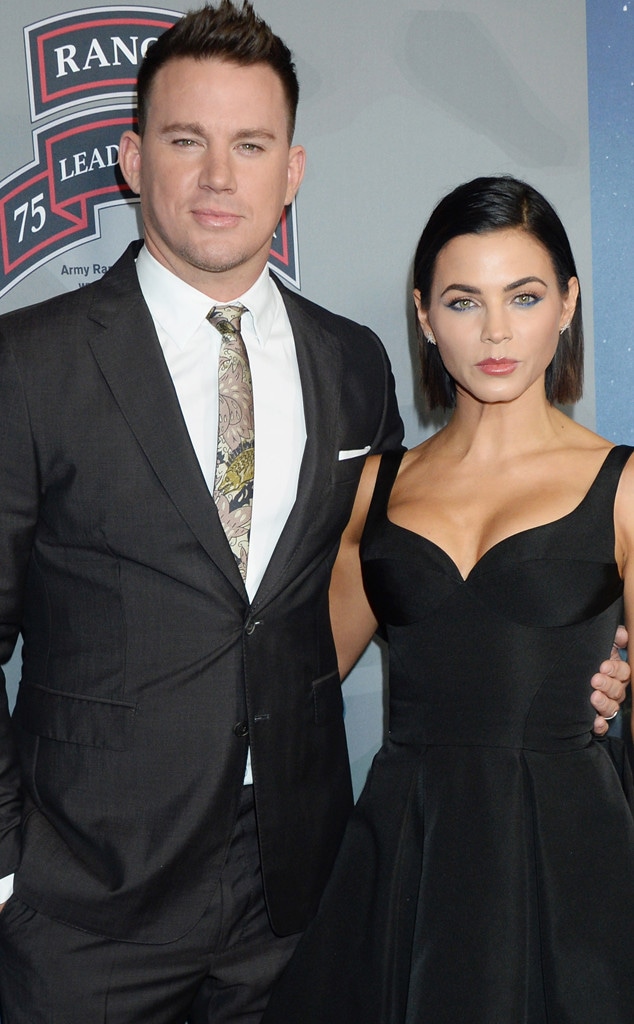 Broadimage/REX/Shutterstock
Time heals all things.
Channing Tatum and Jenna Dewan are both "casually dating" people, a source confirmed to E! News. Channing and Jenna were married for nearly nine years before announcing their separation in April. The exes have been taking their newly single lives one step at a time. According to the insider, "Jenna is feeling ready to move on and to get back out there." 
The 21 Jump Street star is in a similar situation. The source told E! News, Channing is "just interested in meeting people and dating." Additionally, he's focusing a lot of his attention on the Las Vegas Magic Mike show.
Channing and Jenna have a 5-year-old daughter Everly, who they continue to co-parent together and "always put Everly's needs first." Their baby girl just started Kindergarten, and the parents are "both helping her get adjusted and make the transition from preschool." This "transition" is evident in a reunion the parents had back in June at Everly's school.
From the looks of it, according to the insider, Jenna "definitely doesn't want to rush into anything," and neither does Channing.
Channing and Jenna have been moving on in their own circles since their split. In his new bachelor life, the Magic Mike star has hung out with former Bachelor lead Arie Luyendyk Jr. to take a few spins around the race track and got back into acting. He recently voiced one of the characters in the new animated film, Smallfoot. 
Everly has two dancers for parents, so it's basically guaranteed that she'll be able to hold her own on the dance floor. Channing told E! News at the Smallfoot premiere just how much his daughter takes after him. "She does her own dance moves. I don't know where she gets them, but she's been doing them since the day she came out," he said. The two of them have dance-offs almost every day, too.
It's safe to say she "gets them" from her parents who met on the set of Step Up, but who are we to say? 
In May, Jenna opened up to Harper's Bazaar and discussed her life transition from Dewan-Tatum back to Dewan. In the past few months, she's been thriving. Jenna hosts World of Dance and is starring in the upcoming film Berlin, I Love You alongside Keira Knightley, Helen Mirren, Luke Wilson and more.
"The moves I'm making are completely not related to my marriage or separation, interestingly enough. I was always very happy being a wife," she told the magazine. "I feel a sense of joy and freedom and excitement, truly, about a new chapter in my life. And I have no attachments to how that's going to look, or what that's going to be. I feel really open, and I feel hopeful."