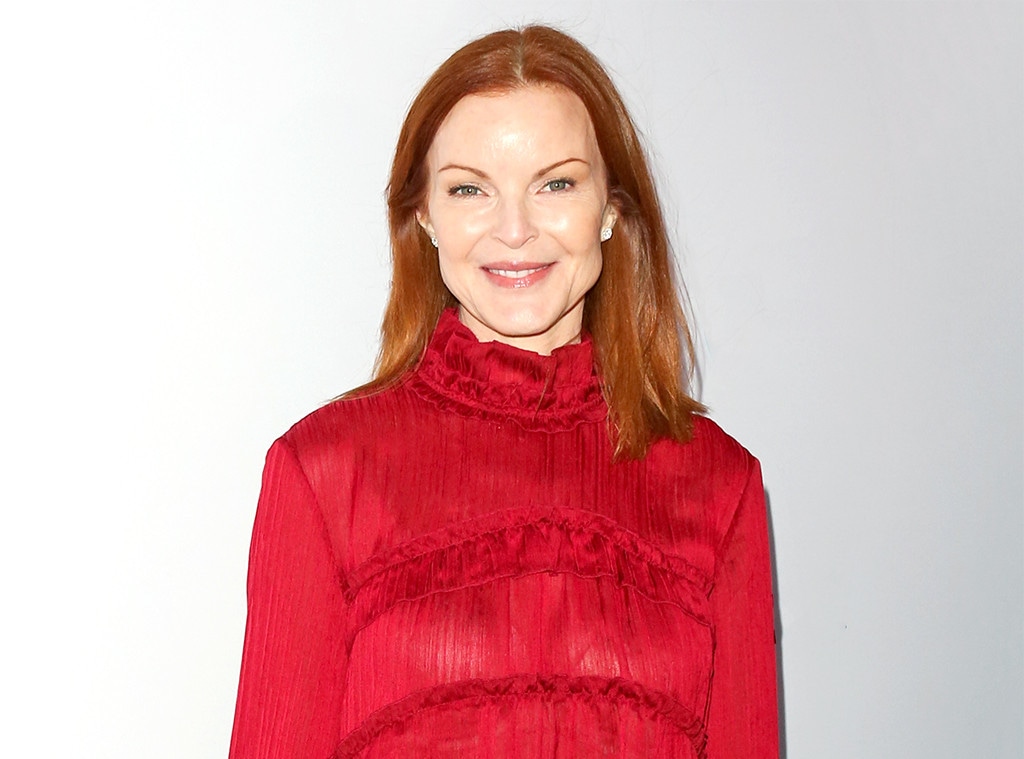 Paul Archuleta/FilmMagic
Marcia Cross is proud to call herself a cancer survivor.
Earlier this month, the former Desperate Housewives star caught the attention of fans when she posted about her health struggles.
"So grateful and happy to be alive but sad that my hair fell out and is about 1 inch long now and looks cra cra," she shared on her Instagram. "Anyone else have #hairloss due to #cancer? Talk to me. I feel you."
Followers and famous fans including Lori Loughlin, Kelly Rutherford and Brenda Strong immediately expressed their support for the Hollywood actress.
But it wasn't until later in the month when Marcia explained to fans that she successfully completed treatment for anal cancer.
"I am so sorry my post wasn't clear. I am POST cancer. All good now. Hard journey, but I am HEALTHY, happy and more present and grateful than ever," she wrote on Instagram. "Thank you from the bottom of my ever expanding heart for all of your LOVE."
In fact, Marcia is grateful that she let her community know about her health struggle. Not only has she received support from longtime friends and strangers alike. She also feels more free to live her best life going forward.
"After posting a picture of myself here and uttering the words #cancer and #hairloss, I feel liberated, deliriously free and completely me. How or why this simple act gave me such a powerful life I did not question, but I thanked God or whatever gave me the internal push to move forward and expose myself," she wrote. "I certainly wasn't expecting the response of love and kindness that flowed to me. My capacity to receive requires a massive expansion! I am ecstatically alive and what interests me post cancer is #AUTHENTICITY, #VULNERABILITY, #TRANSPARENCY and of course #LOVE."
Marcia continued, "Thank you again for your love and for sharing your personal stories of struggle with #cancer and #hairloss and getting your footing in the world."
Fans will remember Marcia's role as Bree Van de Kamp in ABC's popular series Desperate Housewives that ran from 2004 to 2012. She would later appear in Quantico and the TV mini-series Young & Consequences.