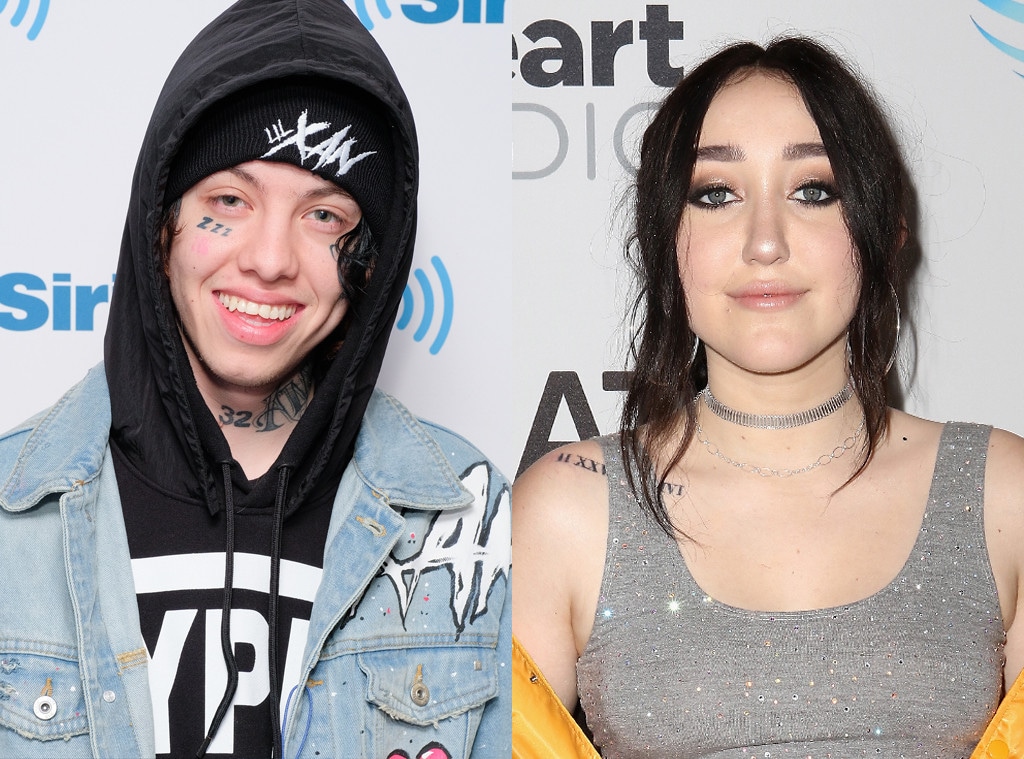 Getty Images
Lil Xan set the record straight on his relationship and breakup with Noah Cyrus. 
The rapper and Noah had a short-lived romance, but their split on Sept. 5 shook the Internet to its core and left fans in shock as the two parties battled it out over Instagram story videos. Now, weeks after their public breakup, Lil Xan is taking full responsibility for the end of their relationship.
Lil Xan appeared on Complex's show "Open Late with Peter Rosenberg" and told Rosenberg, "Honest to God, I would say like most of the reason the breakup happened was because of me."
The "Slingshot" rapper also said, "It was my fault." He admitted to Rosenberg, "We could have still been together, but I just feel like I f--ked everything up! It also put me in a darker place because I was getting slammed left and right."
Despite calling their relationship "toxic" in an earlier interview with Adam22, Lil Xan said he had "nothing but love for the Cyrus family." After their breakup played out across social media, the rapper explained that he stayed off the Internet for a while because of it. He was "coming down from all the drugs and everywhere" after it all happened.
Post-breakup, Noah has been moving on with her own life. The singer has released a new song called "Mad at You." One person event went so far as to try selling a bottle of her tears for $12,000. The site claimed the tiny glass vial was made of "approximately 12 tears made by Noah Cyrus as a result of sadness." It even came with its own version of a Surgeon General's warning: "Human digestion of these tears is not suggested causes tears are generally pretty salty and that would just be super f--king weird if you drank someone else's tears."
A few more weeks after their split, a mystery person uploaded Noah's music video for "Live or Die" featuring Lil Xan on YouTube.
On Adam22's Sept. 8 "No Jumper" podcast, Lil Xan provided his side of the story about the breakup and revealed that he felt he took the relationship more seriously. He said on the podcast, "There was lying on both of our sides. I would say 50-50% lying. At the end of the day, it was pretty staged when she said, 'I'm not going to let Lil Xan ruin my career,' and that kind of hurts. I felt like an accessory."
In a recent interview with Cosmopolitan, Noah denied that their relationship was fake and purely a publicity stunt. She told the magazine, "I was going through a break-up with somebody I was with for two years, and my heart's still broken over that, and then I let somebody in and got too comfortable too fast, I think, and it all blew up in my face, like break-ups do."
On Tuesday, Lil Xan was briefly hospitalized due to a Hot Cheetos-related incident, but he confirmed to his fans in an Instagram video that he is "healthier then [sic] I've ever been."