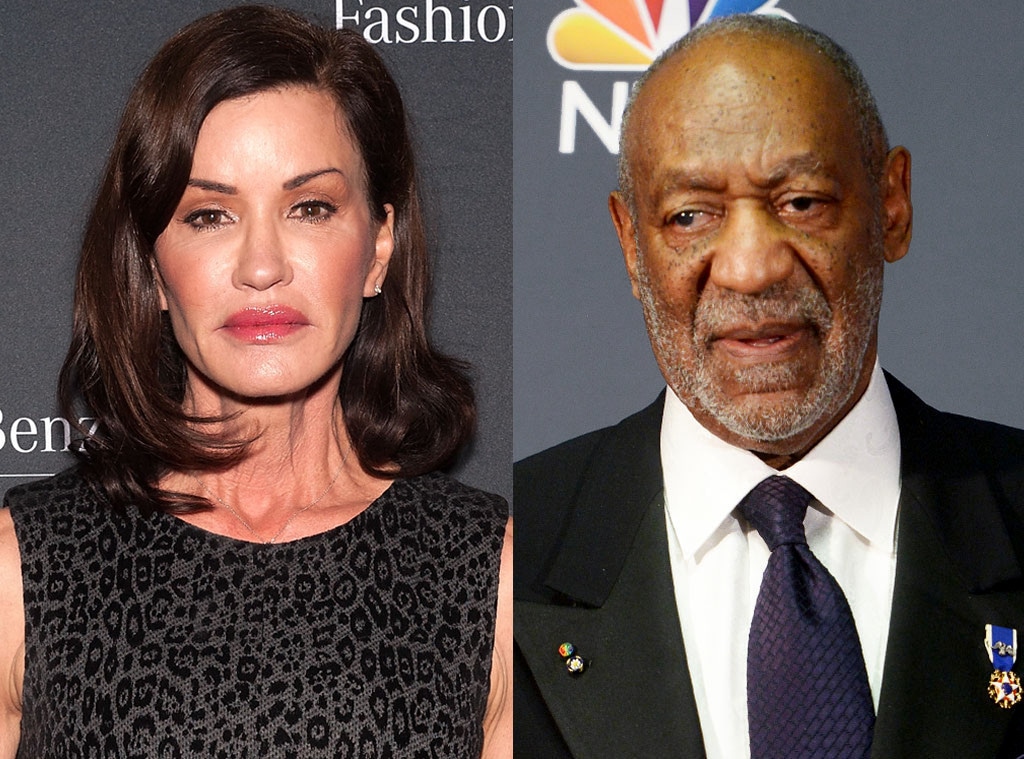 Michael Loccisano/D Dipasupil/Getty Image
Bill Cosby may have been sent to prison for his crimes, but Janice Dickinson will still "never be the same."
Following Cosby's sentencing on Tuesday, the actress released a statement about the trauma she endured under the hand of the comedian, who she alleges raped her. "The harrowing memory of the rape continues to this day," she said. "I have reoccurring nightmares, I wake up in fear, I fear the dark. I struggle to discuss this even with my beloved husband of 6 years."
The statement, which she hoped to read in court, continued, "The rape shattered my ability to trust. It made me extremely wary of becoming an actress. It affected my work. It affected my lifestyle. I lost a lot of spunk. I lost some of my effervescent attitude and lightness, qualities required of a model. I became less motivated to meet new people, a huge component of my daily work as a model. You don't move away from the jobs—you run towards the work. My work suffered."
Dickinson even revealed that she "moved to Milan, Italy, to get away, where I hoped not to see or hear of Cosby again."
In the years since the alleged attack, the model attended therapy, which helped to relieve some of the trauma she felt. However it was unable to restore her "innocence" she had before he raped her. "The rape is etched into my soul," she claims.
"I will never be the same," she lamented. 
Montgomery County Correctional Facility
In April, the TV personality testified in Andrea Constand's case against the comedian. During her testimony, Dickinson alleged Cosby gave her a blue pill to treat her menstrual cramps, after which she started to "feel dizzy and woozy." She claims she later woke up half-dressed and "noticed semen between my legs and I felt anal pain."
Cosby has since been convicted of sexually assaulting Andrea Constand and is serving three to 10 years in prison for the crime, in addition to paying a $25,000 fine and the cost of prosecution. He is also required to participate in a sex offenders program.