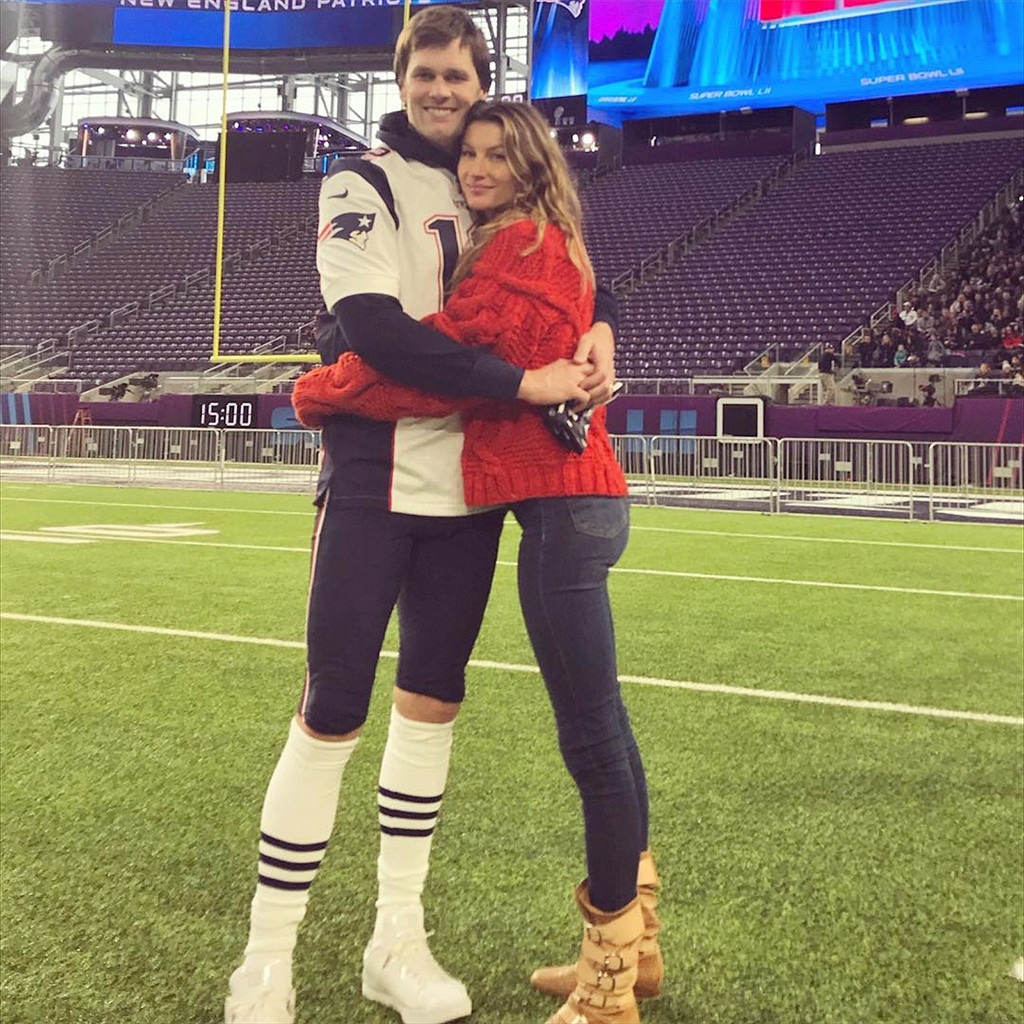 Instagram
Gisele Bündchen has some regrets, just like the rest of us.
The Brazilian model opened up to People in an interview and in her new memoir Lessons: My Path to a Meaningful Life about a surgery she wishes she never had. Bündchen revealed that she had a breast augmentation in 2015 and immediately "felt uncomfortable" in her own body. "When I woke up, I was like, 'What have I done?' I felt like I was living in a body I didn't recognize," she told the magazine. "For the first year I wore [baggy] clothes because I felt uncomfortable."
The 38-year-old went under the knife when she was done breastfeeding her two children: Benjamin Brady (8) and Vivian Brady (5). Her husband, New England Patriots star quarterback Tom Brady, was nothing but supportive after Bündchen's surgery and subsequent remorse. "He just said, 'I love you no matter what' and that I looked beautiful," she revealed.
In 2015 around the time of her surgery, Bündchen caused a bit of a stir after she was allegedly seen outside of a French medical clinic with dressed in a full burqa during the month of Ramadan. The New York Post  reported that the model and her sister, Rafaela Bündchen, were taken to the International Clinique du Parc Monceau in Paris and were driven there by Bündchen's chauffer, who has worked for her since 2010. The two women—whose faces were veiled in the traditional Muslim garment—wore sandals, which Muslim women are reportedly not allowed to wear. That sartorial decision was enough to cause some inklings that it really was the Bündchen  sisters.
The Victoria's Secret model discussed the toll breastfeeding took on her and the one aspect she couldn't necessarily fix with a diet or exercise regimen. She told People, "I felt very vulnerable, because I can work out, I can eat healthy, but I can't change the fact that both of my kids enjoyed the left boob more than the right. All I wanted was for them to be even and for people to stop commenting on it."
Plastic surgery wasn't the only topic she was very open about in her new memoir. Bündchen also revealed that she had suicidal thoughts many years ago due to repetitive panic attacks that left her with a fear of tunnels, elevators and enclosed spaces. She told the magazine, "I actually had the feeling of, 'If I just jump off my balcony, this is going to end, and I never have to worry about this feeling of my world closing in.'"
On the surface, the model has undoubtedly bounced back from these moments of self-doubt and regret. She's been the highest paid model every year from 2002-2017 until she was dethroned by Kendall Jenner. Bündchen has posed on the cover of a plethora of magazines (most recently Vogue Italia where she's basically unrecognizable) and she has a doting Super Bowl-winning husband. Her Instagram is replete with photos in far away places and family snapshots that reveal a tight-knit bunch of Bradys. 
Bündchen's memoir hits bookstores on Oct. 2.