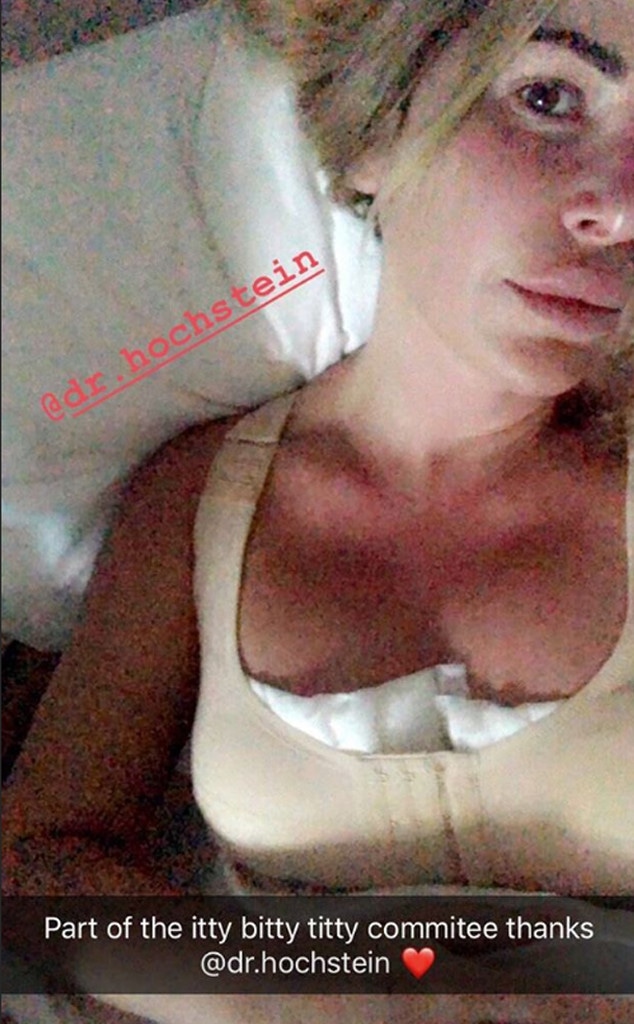 Instagram
Kim Zolciak-Biermann is always one to keep it real.
And close to one week after revealing the results of her breast reduction, the Don't Be Tardy star is sharing husband Kroy Biermann's reaction to the whole process.
"It's like you know what, I'm 40, I'm tired, my back is a little sore," Kim shared on her PodcastOne podcast named House of Kim. "Kroy the whole time has not been that happy about it."
Kroy added, "I'm not against it."
But according to the former Real Housewives of Atlanta star, Kroy misses her "big floppy titties."
"I loved them," the former NFL player admitted. "And I'm sure I'm gonna love these too."
Earlier this month, Kim revealed on Instagram that she joined the "itty bitty titty committee" thanks to Dr. Leonard Hochstein—who is married to Real Housewives of Miami star Lisa Hochstein.
During today's podcast, Kim admitted that her boobs are now a size D and she's "so excited" for the finished product.
"I felt like as I kind of got older, my boobs went from being down under my throat to being by my belly button, so now, they're back up at my throat," she shared on the episode. "I'm good, and they are so cute girl, and so perky!"
And while she may be impressed with the results, Kim is the first to warn fans that there is a recovery period. Fortunately, she's been lucky to feel better within days.
"I was only on the [pain] meds for three days, then I was on Advil for two days and I haven't taken anything for a day and a half," she explained.
Perhaps that "ask, believe, receive" philosophy is working again.