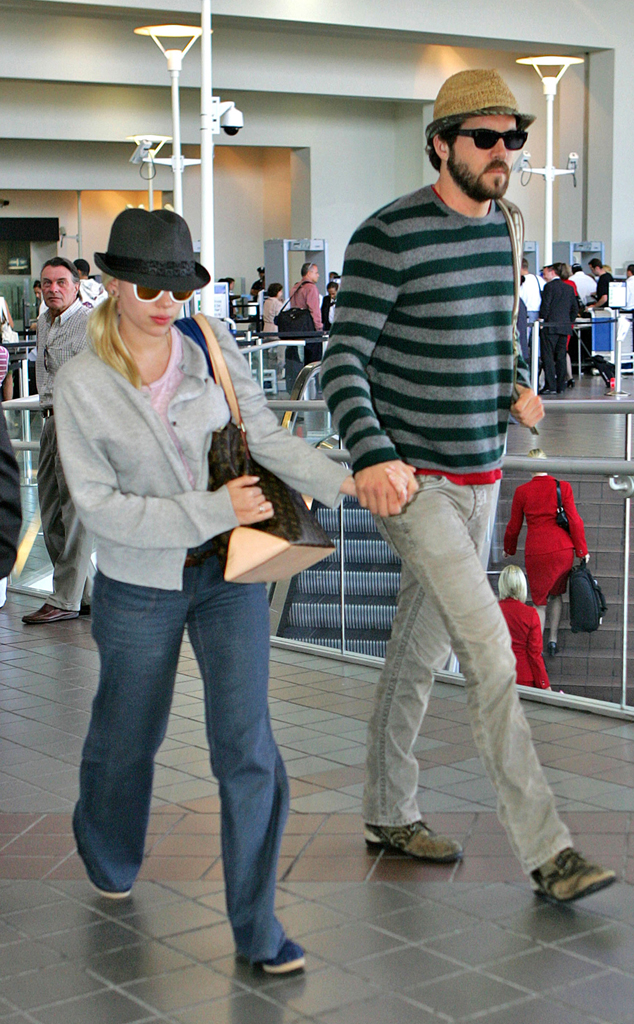 SC/KO/JP/Flynet/Backgrid
Hollywood's relationship graveyard is littered with all sorts of former couples: There are the ones we wish never got together in the first place, the ones who still have us mourning their split, the ones we're still holding out hope will find their way back to one another someday.
And then there are the ones that, when we come across their gravestone, we say to ourselves, "Huh. That happened?"
Case in point? The brief and mysterious—and all but forgotten—marriage between Ryan Reynolds and Scarlett Johansson.
Though both have more than moved on from their failed romance and are currently in swoon-worthy couplings that we can't get enough of—he in a four-year-old marriage to Blake Lively that's yielded two babies and might be one of our favorite relationships out there, she in an almost year-old relationship with Saturday Night Live star and head writer Colin Jost—there's something rather remarkable about their marriage, which was made official exactly a decade ago. And that's the fact that they both managed to keep it one of the most stealth marriages in an industry not exactly known for its discretion.