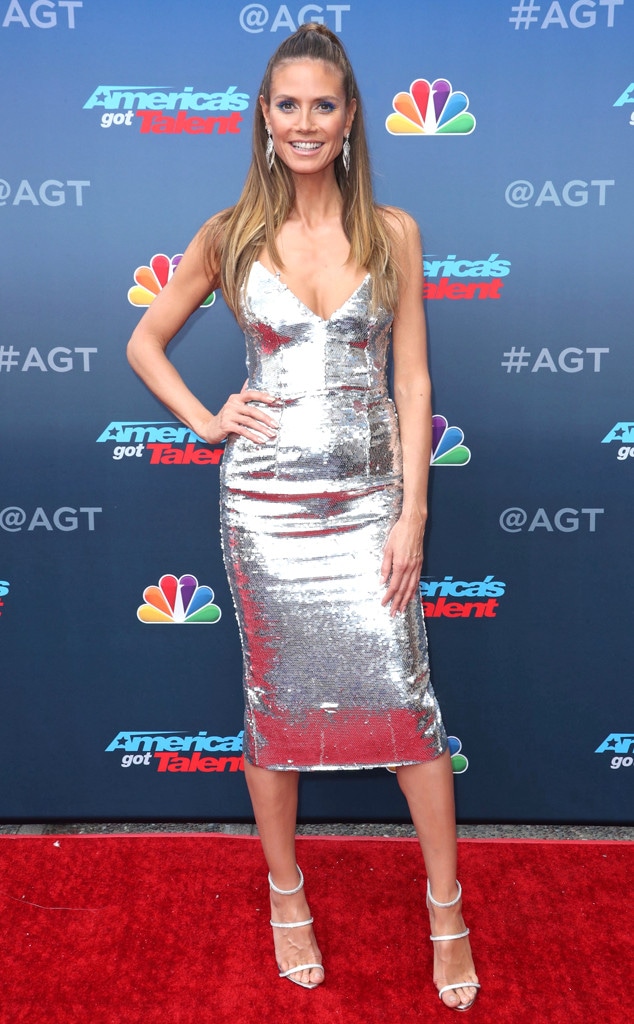 Matt Baron/REX/Shutterstock
Halloween is over a month away, but Heidi Klum is already working on her costume.
The supermodel shared a sneak peek of the ensemble via Instagram on Tuesday.
"Getting ready for #heidiklumhalloween2018," she wrote alongside a video of someone working on the early stages of her costume.
While it's unclear what Klum will be, the video showed a mold of a face. The America's Got Talent judge also tagged Mike Marino of Prosthetic Renaissance, who did Sally Field's and Emma Stone's prosthetics for their new limited series Maniac. 
It's no surprise Klum is getting an early start. She previously told E! News she usually begins the brainstorming process in June.
Still, it will be hard for Klum to top last year. In 2017, the former Project Runway host dressed up as the werewolf from Michael Jackson's iconic "Thriller" music video. She was unrecognizable in her furry ears and fangs and even performed the signature dance.
She also managed to clone herself five times over in 2016 and dressed up as Jessica Rabbit in 2015.
As for her favorite costume, Klum told E! News it's hard to pick. Although, she did love it when she dressed up as an older version of herself.
"I just like to surprise people and get people inspired to also do crazy costumes," she said at her star-studded Halloween bash in 2017. 
To see more of her past costumes, check out the gallery.
We can't wait to see the final product!