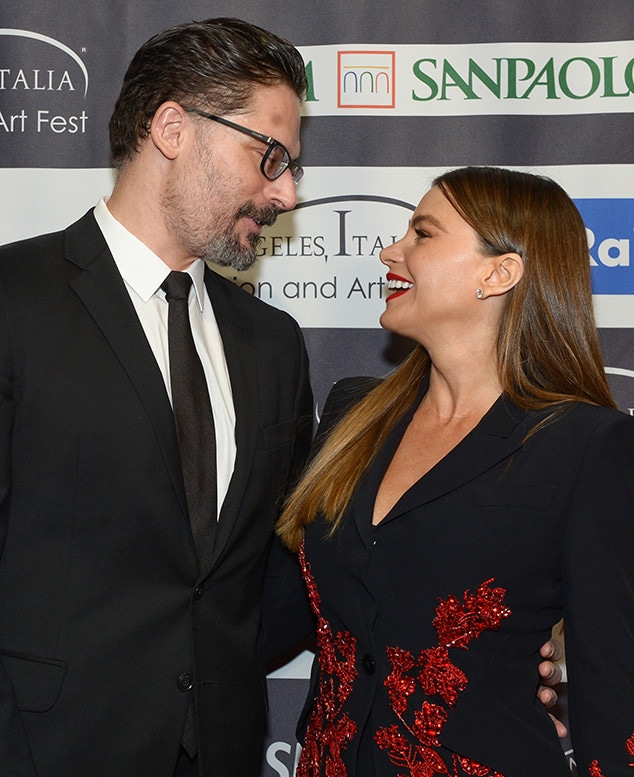 Tara Ziemba/Getty Images
Sofia Vergara is sharing some secrets about her husband Joe Manganiello.
The Modern Family star was a guest on Jimmy Kimmel Live on Tuesday night, where she talked about her marriage to True Blood alum Manganiello. The gorgeous couple, who tied the knot in Nov. 2015, will soon be celebrating their third wedding anniversary. During Vergara's chat with host Jimmy Kimmel, the actress talked about visiting her husband's hometown of Pittsburgh.
"I was surprised because I've never really heard that much about Pittsburgh," Vergara said. "You know, you always hear about New York, Miami, L.A., but I was very surprised because it's a very beautiful city, a lot of nice places to eat, and the people are super nice."
Vergara also noted that the city is "obsessed" with the Pittsburgh Steelers, as is Manganiello.
"Obsessed is an understatement," the actress told Kimmel, adding that she doesn't care to watch the games on TV, but she'll check in on Manganiello to see how he's doing while the team is playing. "I love going to games, because it's nice to eat the hotdogs and the energy of the people. And Joe is friends with one of the owners of the team that we love a lot and his wife, that are fantastic, so we have a great time."
While she likes attending the games, Vergara admitted so has no idea what's happening on the field, "And I don't really care. I mean I care because then that means my week is either gonna be good or bad, but that's all I really care."
When asked if Manganiello has any rituals, Vergara shared some "funny and sweet and sad" game day traditions that he has.
"He always has to like...and it's kind of like funny and sweet and sad...um, sometimes he's all dressed up, like socks, underwear, shirt, everything, hat and rings and he's alone," Vergara told a laughing Kimmel.
So is Vergara superstitious herself? "I'm Latin, what kind of question is that?" Vergara said.
Watch the video above to see the actress dish about her relationship with Manganiello!