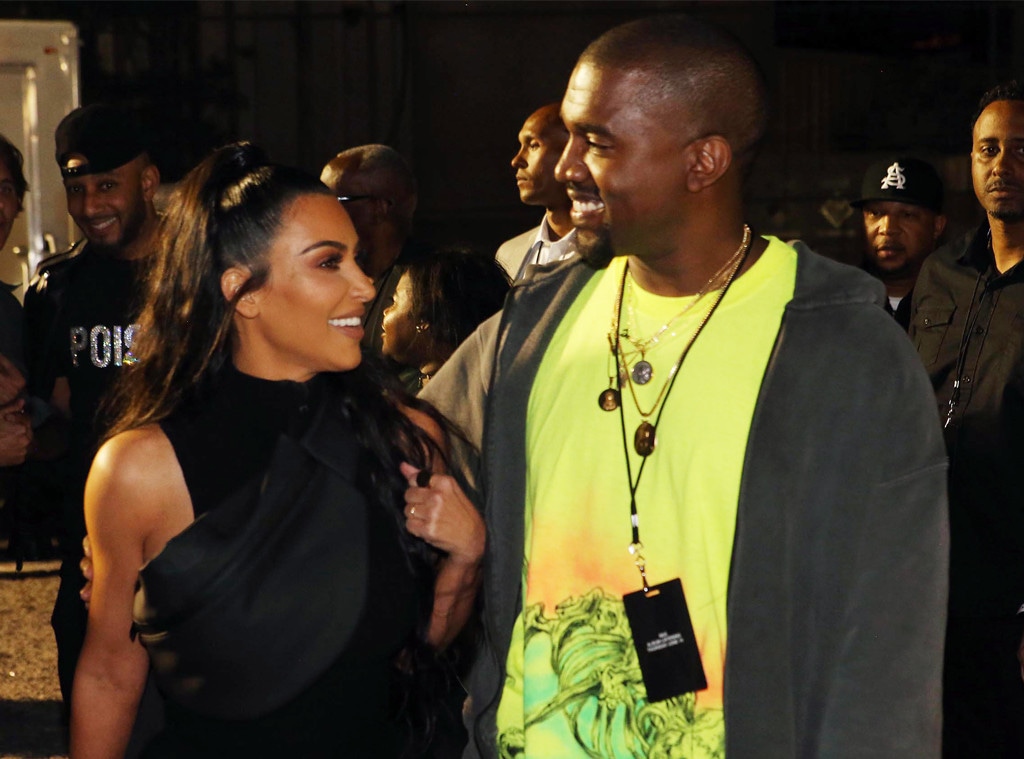 Johnny Nunez/WireImage
Kim Kardashian turned the digital flirt up with her famous husband. 
It seems like the reality star was feeling a little playful with Kanye West Tuesday night because she left a cheeky comment on one of his Instagram photos that raised everyone's eyebrows. 
The photo was simple—West snapped a picture of his leg in gray sweatpants. Well, it caught Kim's eye. 
"Grey sweat pants challenge? Lemme see," she quipped with a laughing emoji. 
The #GreySweatpantsChallenge started trending a few years ago with guys taking to the Internet to photograph their—ahem, junk—in...grey sweatpants. Some poked fun at the trend by stuffing various inanimate objects in their pants. 
Either way, Kim's comment didn't slide by eagle-eyed fans.  
It looks like the star pair is having some fun with social media since West started updating his Instagram account regularly earlier this month and sharing sweet behind-the-scenes moments of them together. 
"My love is so beautiful," the Grammy winner captioned a video of Kim as they appeared to hang out together. 
While both stars have amassed significant followings on social media by sharing content from their world, West recently raised an issue about social media followers and likes. In his opinion, the metrics can have a negative effect on users. 
"We should be able to participate in social media without having to show how many followers or likes we have," West tweeted last week. "Just like how we can turn off the comments we should be able to turn off the display of followers. This has an intense negative impact on our self worth."
Kardashian publicized her support of her husband's message, tweeting, "Amen to this!"