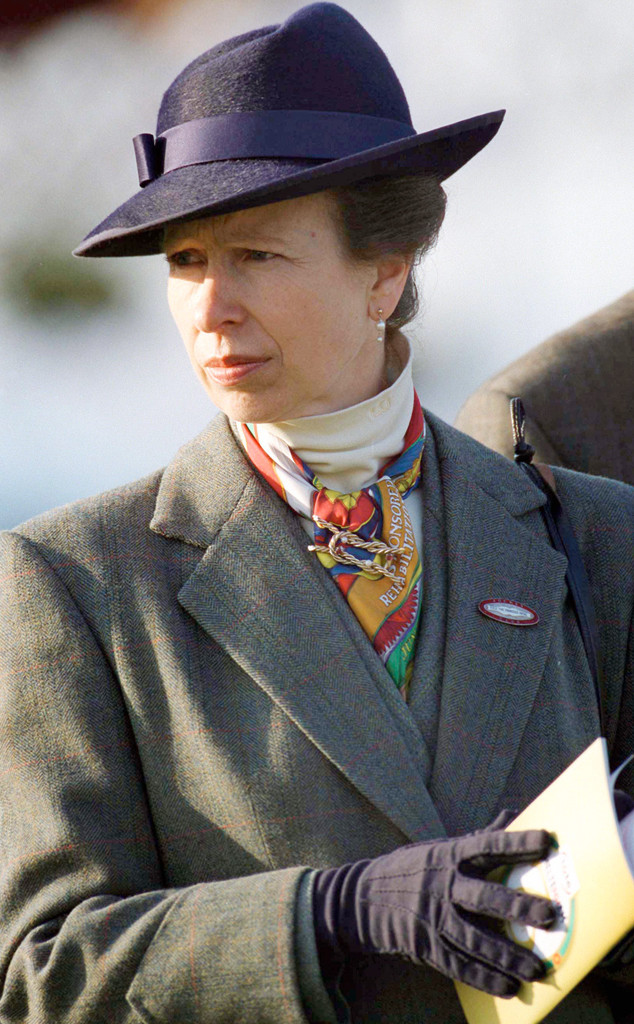 Tim Graham/Getty Images
On March 20, 1974, Princess Anne was almost kidnapped.
The only daughter of Queen Elizabeth II and Prince Philipwas on her way to Buckingham Palace with her then-husband Mark Phillips after a film screening when their maroon Rolls Royce was waylaid on the Mall by a white Ford Escort.
Anne's Scotland Yard-issued bodyguard, Inspector James Beaton, got out of the car and was shot in the shoulder by Ian Ball, a 26-year-old unemployed laborer from north London. Beaton fired back once but then his gun jammed. Ball approached the Rolls and ordered Anne to get out—or he'd shoot.
"Bloody likely," the 23-year-old princess retorted.