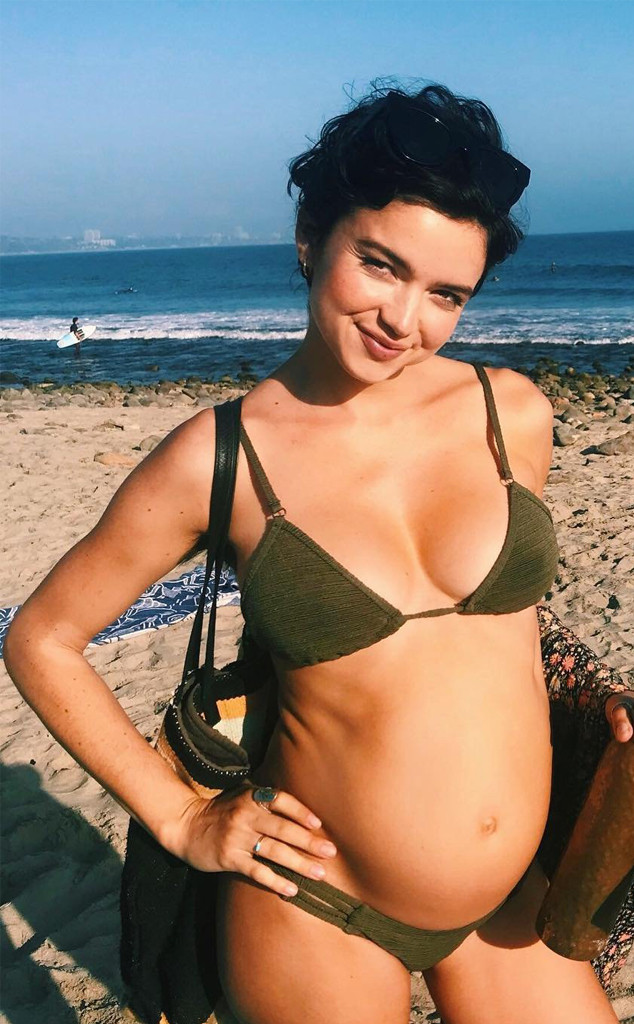 Instagram
Former Bachelor contestant Bekah Martinez provided Bachelor Nation with some updates about her pregnancy.
In a YouTube video, Martinez answered many questions the Bachelorverse has been wondering about ever since she announced on Sept. 12 that she was expecting. She's 21 weeks along now and revealed that this was all "unplanned." She said in the video, "This wasn't in the plan so it wasn't right away like a, 'Oh my god yes! This is so exciting, we're going to have a baby!' It was like, 'Oh wow…'"
Martinez explained the initial news was "unexpected and shocking," but she and her boyfriend Grayston Leonard are more excited about the baby now. Also, she wants to clarify that Leonard is the father, because some people were wondering who it was.
"Our method of birth control failed," she revealed. "I thought, 'What are the odds that it'll just take once [to get pregnant]'...Well, spoiler – it just took once!"
When the 23-year-old first announced her pregnancy in an interview with Pure Wow, a source told E! News that the reality star "is really excited to share this news with everyone and says she is ready for this new and exciting chapter."