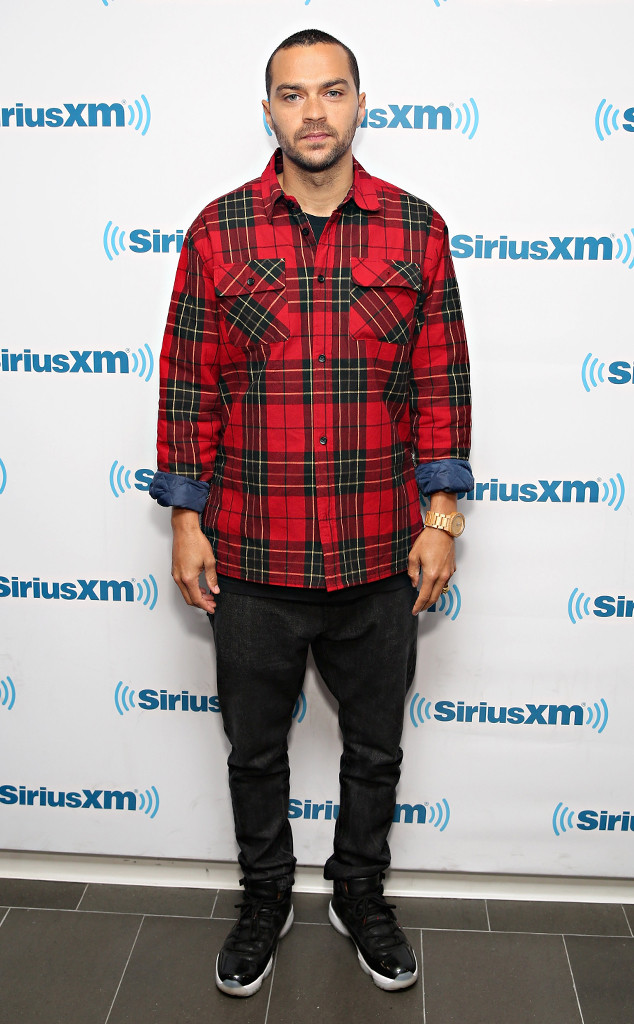 Cindy Ord/Getty Images
Jesse Williams is apologizing for sharing a meme that "provoked a strong reaction."
On Monday, the Grey's Anatomy star posted an image of Mamie Till Mobley in what appeared to be a parody of Colin Kaepernick's controversial Nike ad. The photos of Emmett Till's mother were intended as a way of announcing the actor would be producing a film about the struggles of the Till family. However, Williams' announcement was responded to with backlash.
The images of Emmett Till's mother crying over her son's casket, which mirrored Kaepernick's ad, caused critics to believe Williams was using her grief as a promotion. One Twitter user criticized the action and wrote: "This is probably the worst thing you could've done here."
Williams promptly removed the images.
Now, the actor is issuing an apology for the insensitive photos of the black rights activist. "I would absolutely never make light of the tremendous tragedy that foisted Mamie Till Mobley into her life of activism and could never pretend her child being brutally tortured and executed was her 'sacrifice'. That doesn't even kinda make sense, never mind being absurd and ahistorical," Williams explained.