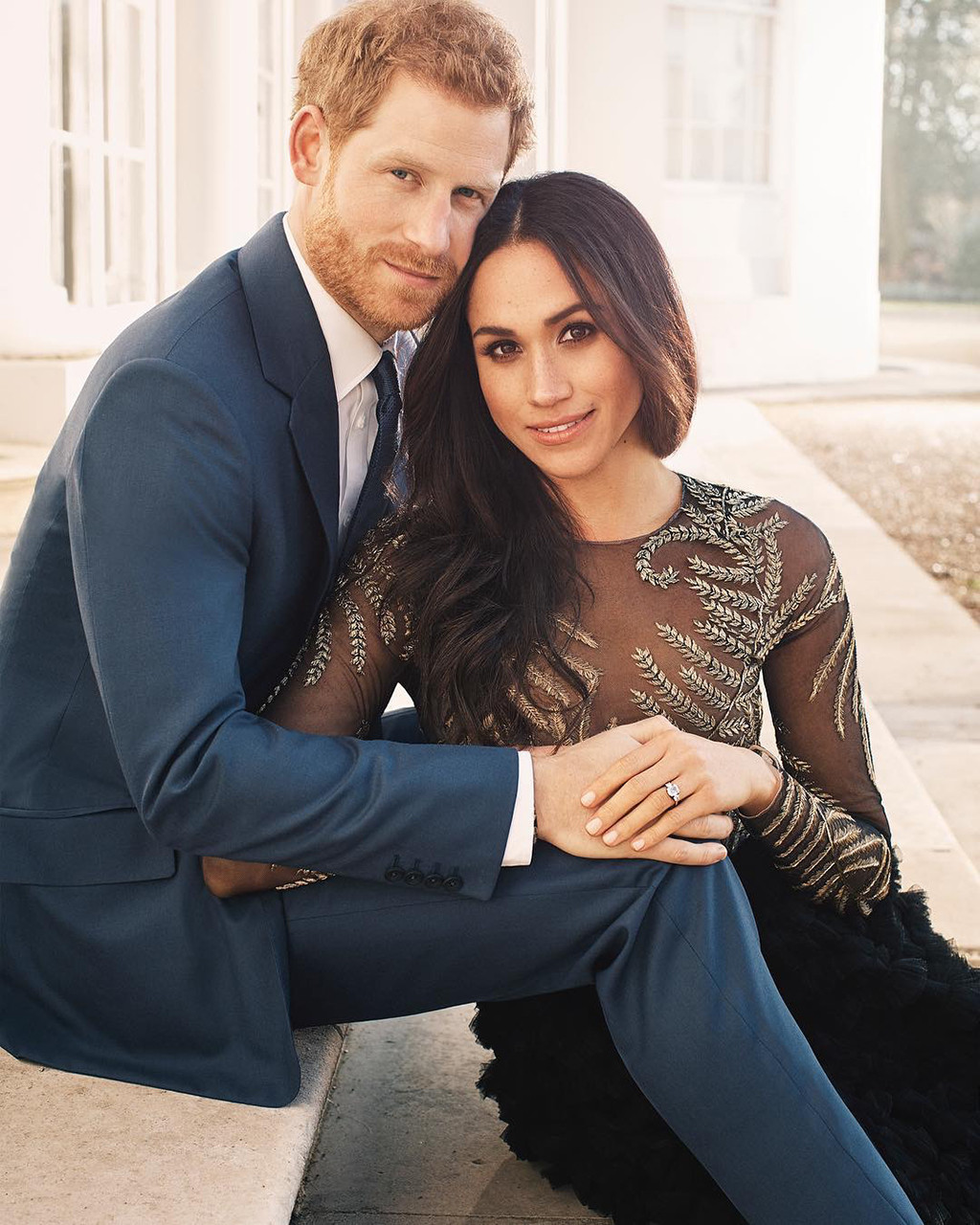 Alexi Lubomirski / Kensington Palace
Have you ever dreamed of being a royal? Is Meghan Markle your style icon? If so, Buckingham Palace is allowing those dreams to get one step closer to reality.
The Buckingham Palace Shop is now selling a replica of the Duchess of Sussex's engagement ring that Prince Harry proposed to her with while they were relaxing in their Kensington Palace cottage roasting chicken. The royal gift shop describes the three crystal ring as "made of sparkling crystals set on palladium plated metal." It can also be part of a trio with matching earrings and a necklace, too. The jewelry costs £30, which comes out to just about $40.
The Buckingham Palace version does strike a great resemblance to Markle's ring. The three stones in her ring bear an important meaning for the Duke and Duchess of Sussex. The ring's main stone hails from Botswana, which holds a special place in both of their hearts. Prince Harry visited the country as a kid right after his mom died and refers to the country as his "second home." In August, the two also went there on a romantic outing for her birthday. The outer diamonds are from his late mother Princess Diana's collection.
Markle and Prince Harry first showed off the ring at an official photo shoot in November, not long after the proposal.